Create a Job Alert.
Enter your email below to save this search and receive job recommendations for similar positions.
Thank you. We'll send jobs matching these to
You already suscribed to this job alert.
CA
0 suggestions are available, use up and down arrow to navigate them
Apply to this job.
Think you're the perfect candidate?
You're being taken to an external site to apply.
Enter your email below to receive job recommendations for similar positions.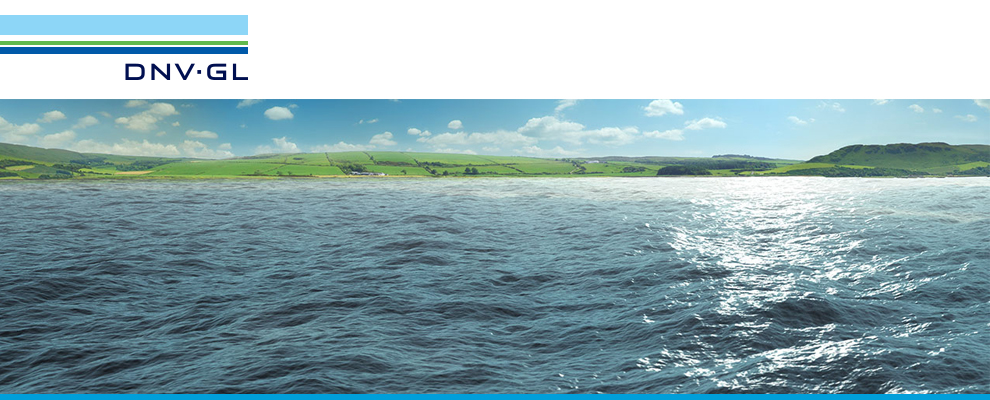 Technical Sales Lead
DNV
Toronto, Ontario
Full Time
Local Unit & Position Description
Do you want to accelerate the energy transition and accelerate the decarbonization of our economy?
Are you interested in enabling customers success as they measure and analyze the anticipated energy yield from their projects?
DNV  is seeking a Technical Sales Lead to join our market leading measurement and renewable energy team and ensure that renewable energy projects perform as anticipated. Working alongside other leaders and with a high performing team, you will enable our customers' success  in wind/solar/storage energy assessments, power curve tests, deployment of measurements. As we are on the edge of the energy transition, you will be able to understand our customers largest problems and work to solve them with access to the deepest team of expert knowledge.
The Technical Sales Lead will be responsible for growing key services and will have a strong market and customer focus.  They manage customer relations, customer feedback and help the Energy Analytics & Measurements team develop and execute on the strategy for new services.
This position may be based in our Toronto, CA or Montreal,CA offices
What You'll Do
Contribute towards the development of the key service and be responsible for developing campaigns for your key services and service portfolio which generates increased sales
For strategic growth areas, continuously refine market approach
Sales
Identify, drive and facilitate sales and market opportunities, by actively managing sales pipeline growth and increasing order intake for defined services
Influence project pricing, resourcing and bid quality reviews
Monitor and manage the sales funnel from sales qualified leads to won opportunities
Seek key customer insights,  market insights and services of competitors and maintain an overview of major market trends
Foster relevant internal and external network; identify, build and strengthen customer relationship,
Develop and manage a strategy to optimize the customer experience and DNV business with customers for cross- and up-selling activities
Act as a conduit for key projects, monitor delivery of projects/services to ensure high-quality and consistency, participate in cross-technology opportunities.
Acts as project sponsor for key projects, monitor delivery of projects/services to ensure high quality and consistencyCommercial
Assist in preparing and coordinating proposals and bids in consultation with the customer to ensure needs are being addressed
Critically review and determine pricing decision and scopes of work
On occasion, assist in preparing and delivering technical reports and presentations and discuss methodologies and results with Customers
Lead multiple client interactions, including scoping, status reporting, and discussion and review of project timelines and deliverables 
Position Qualifications
What Is Required
Bachelor's degree required or equivalent experience
Minimum 5 years of experience of technical experience in renewable energy
Good understanding of the competitive landscape in at least 1 of the following 3 technologies: wind, solar or storage
Results & solutions-orientated mindset
Strong interpersonal communication skills with proven experience working with consultants and customers
Willingness and ability to travel, up to 20% domestically and 1-2% internationally.
The ability to present technical information clearly and concisely in both written and verbal formats, as well as ability to tune their communication styles to suit varying degrees of technical and commercial members,
Strong written and verbal English communication skills
Proficiency with MS Office Word/Excel/Access 
Ability to manage multiple projects at a time
Excellent organization skills and attention to detail
Strong organizational and interpersonal skills
Proven QHSE mindset
We conduct pre-employment  background screening
These are preferred
Masters Degree in relevant engineering, atmospheric science, or mathematics field
Previous experience directly assessing resource and energy productions for wind or solar projects
Previous experience directly deploying solar met stations, met masts or power curve tests
Sales experience, a track record of listening to customers and an ability to convince customers on a value proposition
Familiarity in wind and / or solar development, design, construction, engineering, financing, and operations.
**Immigration-related employment benefits, for example visa sponsorship, are not available for this position**
DNV offers exceptional benefits including health, vision and dental insurances, FSA/HSA, 401K, life insurance, paid time off, sick time, short- and long-term disability, Employee Assistance Program (EAP), education assistance, ID theft protection, consumers' discounts and rewards.
How We Do It
We Care, We Dare and We Share! 
Our mission is to safeguard life, property and the environment. By joining us, you will work towards our meaningful vision: to make a global impact for a safe and sustainable future. DNV offers a congenial working environment, competitive salaries, and an exceptional benefits package.  We value diversity, equity and inclusion and want you to bring your whole self to work each day. Read more here:
Diversity - DNV
Meet our employees - DNV
Career development - DNV
About DNV - DNV
DNV is an Equal Opportunity Employer and gives consideration for employment to qualified applicants without regard to race, color, religion, age, sex, sexual orientation, gender identity, national origin, disability or protected veteran status.\u202f For more information about your rights under the law, see:    Please visit our website at www.dnv.com 
Company & Business Area Description
DNV is the independent expert in assurance and risk management, operating in more than 100 countries. Through our broad experience and deep expertise we advance safety and sustainable performance, set industry benchmarks, and inspire and invent solutions. 
We provide assurance to the entire energy value chain through our advisory, monitoring, verification, and certification services. As the world's leading resource of independent energy experts and technical advisors, we help industries and governments to navigate the many complex, interrelated transitions taking place globally and regionally, in the energy industry. We are committed to realizing the goals of the Paris Agreement, and support all stakeholders to transition faster to a deeply decarbonized energy system.
Equal Opportunity Statement
DNV is an Equal Opportunity Employer and gives consideration for employment to qualified applicants without regard to gender, religion, race, national or ethnic origin, cultural background, social group, disability, sexual orientation, gender identity, marital status, age or political opinion. Diversity is fundamental to our culture and we invite you to be part of this diversity!
Recommended Skills
Technical Sales
Customer Experience
Customer Relationship Management
Selling Techniques
Value Proposition
Interpersonal Skills
Apply to this job.
Think you're the perfect candidate?
Help us improve by providing feedback about this job:
Report this Job
Once a job has been reported, we will investigate it further. If you require a response, submit your question or concern to our
Trust and Site Security Team
Job ID: 2021-17202
TIP
For your privacy and protection, when applying to a job online, never give your social security number to a prospective employer, provide credit card or bank account information, or perform any sort of monetary transaction. Learn more.
By applying to a job using you are agreeing to comply with and be subject to the Terms and Conditions for use of our website. To use our website, you must agree with the Terms and Conditions and both meet and comply with their provisions.