Create a Job Alert.
Enter your email below to save this search and receive job recommendations for similar positions.
Thank you. We'll send jobs matching these to
You already suscribed to this job alert.
CA
0 suggestions are available, use up and down arrow to navigate them
Apply to this job.
Think you're the perfect candidate?
You're being taken to an external site to apply.
Enter your email below to receive job recommendations for similar positions.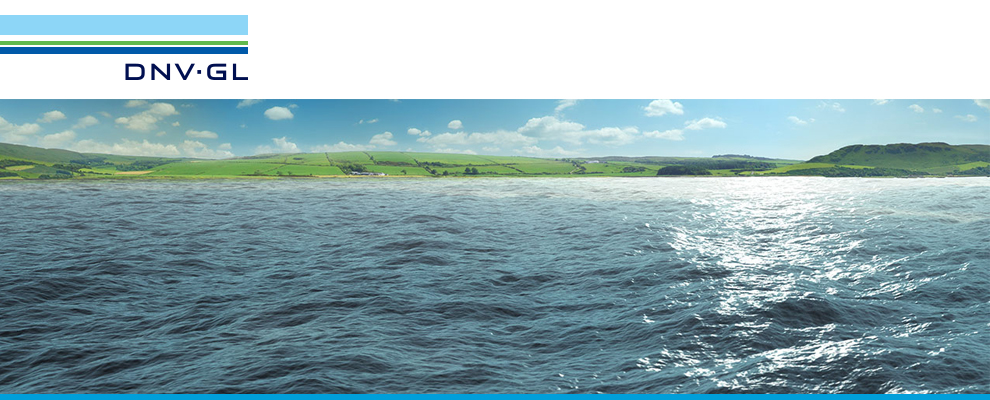 Senior Power System Study Engineer
DNV
Toronto, Ontario
Full Time
Local Unit & Position Description
Are you a leader passionate about decarbonization of the grid? Are you excited to enable grid to reliably accommodate renewable energy such as offshore wind, non-wire alternatives and storage? You could support us by managing projects helping our customers achieving these goals.
DNV- Energy Systems is looking for a Senior Power System Study Engineer to join the team .As a Senior Power System Engineer, you will contribute to a wide range of projects spanning from small to complex related to integration of onshore and offshore renewable energy, non-wire alternatives, and energy storage systems to the electrical grid. In addition to providing technical expertise, a successful candidate must demonstrate excellent project management skills. This candidate should take great pride in delivering top service to our customers.
This position will be located out of our Toronto,CA ,  Montreal, CA , or can be remote from anywhere in Canada
Tasks May Include
Execute power system transient and sub-transient analyses for medium and large power system networks as part of grid expansion analyses, North American Electric Reliability Corporation (NERC) and Federal Energy Regulatory Commission (FERC) compliance requirements and/or ISOs' interconnection or transmission planning guidelines.
Review and modify PSS/E dynamic models associated with power grids including developing and/or modifying the dynamic contingency definitions per applicable planning criteria and model inputs around supply, demand and grid topology
Develop, validate and benchmark customized, or generic PSS/E dynamic models associated with power system components including any emerging technologies
Review and modify PSCAD/EMTDC models associated with power grids including developing and/or modifying the models associated with various components including inverter-based units, FACTs as well as various control techniques
Propose and evaluate grid solutions to enhance the grid reliability and market efficiencyDevelop or modify automation scripts to enhance the efficiency, speed and accuracy of technical simulations
Produce and/or review quality technical reports and presentations for both internal and external audience
Review of design packages, technology vendors' specifications and interconnection application filings to extract necessary information to conduct and/or review technical analyses.
Review and perform quality checks on the study results and reports as produced by other team members
Assist with the team's research goals in terms of development of new techniques and/or analytical tools to further the team's performance in terms of efficiency and/or capability improvements
Adhere to department's project quality and timeliness procedures
Actively attend ISO/RTO market stakeholder meetings and stay up-to-date with ISO/RTO market changes in terms of market developments and policy changes
Take responsibility for the timely completion of projects assigned while meeting all project quality and budget objectives.
Interact with Clients to seek input and address their needs and concerns with respect to the project(s) under study.
Assist in preparing responses to Statement of Qualifications (SOQ's), Request for Proposals (RFP's) for new tenders/bids/opportunities
Position Qualifications
Requirement
Bachelor's degree or higher in Electrical Power System Engineering
At least 3 years of experience as a transmission planner and/or operator in an electric utility, ISO/RTO or consulting setting.
At least 2 years of hands-on experience in performing large-scale Power System dynamics and transient stability simulations using Siemens PSS/E software OR at least 2 years of hands-on experience in performing large-scale Power System sub transient/EMT simulations using PSCAD software
Strong understanding of various concepts related to power grid transient and sub-transient response, dynamics of power grid components and power system control
Strong understanding of various dynamic contingency definitions as per regional and national criteria and standards.
Strong understanding of various standards and industry practices associated with transmission planning
Proficient in Microsoft Office Suite (Excel, Word, PPT)
Strong written and verbal communication skills
Strong organizational, interpersonal, problem solving and analytical skills.
Strong time management skills
Ability to work in a high-paced team environment
Willingness to work in a multi-task environment
We conduct a pre-employment background check 
Preferred Skills 
Graduate level degree with emphasis on Electric Power Systems
Hands-on experience with power system analysis software packages such as PSLF, PowerWorld, ASPEN and PSCAD/EMTDC
Opportunities Beyond Business
Our mission is to safeguard life, property and the environment. By joining us, you will work towards our meaningful vision: to make a global impact for a safe and sustainable future. DNV offers a congenial working environment, competitive salaries, and an exceptional benefits package.DNV is an Equal Opportunity Employer and gives consideration for employment to qualified applicants without regard to race, color, religion, age, sex, national origin, disability or protected veteran status.  For more information about your rights under the law, see:
Please visit our website at www.dnv.com
Company & Business Area Description
DNV is the independent expert in assurance and risk management, operating in more than 100 countries. Through our broad experience and deep expertise we advance safety and sustainable performance, set industry benchmarks, and inspire and invent solutions. 
We provide assurance to the entire energy value chain through our advisory, monitoring, verification, and certification services. As the world's leading resource of independent energy experts and technical advisors, we help industries and governments to navigate the many complex, interrelated transitions taking place globally and regionally, in the energy industry. We are committed to realizing the goals of the Paris Agreement, and support all stakeholders to transition faster to a deeply decarbonized energy system.
Recommended Skills
Analytical
Automation
Communication
Consulting
Electric Utility
Enterprise Application Software
Apply to this job.
Think you're the perfect candidate?
Help us improve by providing feedback about this job:
Report this Job
Once a job has been reported, we will investigate it further. If you require a response, submit your question or concern to our
Trust and Site Security Team
Job ID: 2021-16450
TIP
For your privacy and protection, when applying to a job online, never give your social security number to a prospective employer, provide credit card or bank account information, or perform any sort of monetary transaction. Learn more.
By applying to a job using you are agreeing to comply with and be subject to the Terms and Conditions for use of our website. To use our website, you must agree with the Terms and Conditions and both meet and comply with their provisions.