Create a Job Alert.
Enter your email below to save this search and receive job recommendations for similar positions.
Thank you. We'll send jobs matching these to
You already suscribed to this job alert.
CA
0 suggestions are available, use up and down arrow to navigate them
Apply to this job.
Think you're the perfect candidate?
You're being taken to an external site to apply.
Enter your email below to receive job recommendations for similar positions.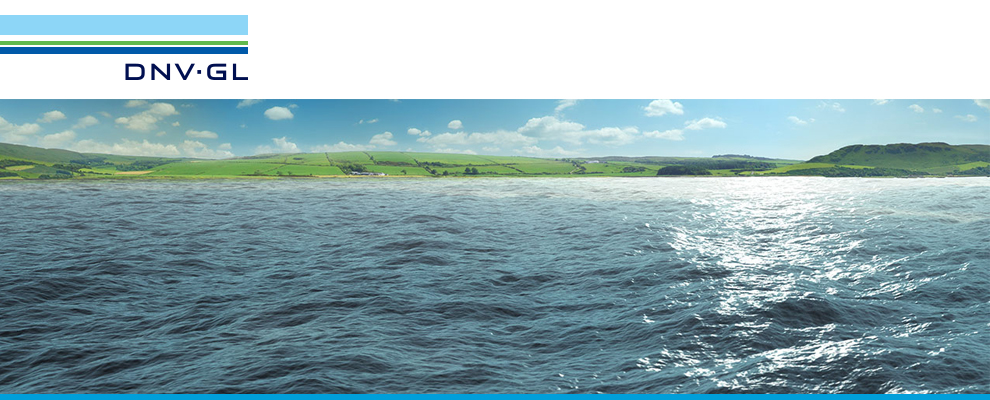 Senior Software Engineer (Cloud and Data)
DNV
Toronto, Ontario
Full Time
Are you an experienced software engineer that enjoys working with large datasets?
Do you want to work for a purpose driven company that is making a difference and accelerating the clean energy revolution?
Do you enjoy working on big challenges as part of a small team?
DNV Energy Systems is looking for a Senior Software Engineer to work with our Solar Energy digital tools and automation team to design and deploy analytics and data solutions. As a key part of our team you will work to build and maintain analytics and data models, integrate and interact with existing systems, databases, design and deploy REST API's, develop client libraries and create data ingestion systems for public and private data feeds.
The ideal candidate is a free-thinking and creative individual that is comfortable operating in an agile development framework, interpreting user stories, delivering high quality code, and ensuring that everything is delivered on time and within the scope defined by the Product Owner.As an early member of our innovation team you will be given plenty of opportunity to transform the way our teams think about data infrastructure, software engineering and analysis for Energy projects. Individuals in this role are expected to quickly recognize the value of a given feature, understand the "why", and challenge the team to ensure we are building robust technologies that scale and delight customers.
This position will be located in our Montreal, CA or Toronto, CA office. Remote candidates are also welcome to apply.
Tasks may include
Collaborate with members in different teams to help design and implement software solutions
Share best software development knowledge within the organization
Design and implement systems to consume and serve REST APIs 
Create data systems to ingest public and private data feeds
Collaborate frequently with upstream and downstream team members to fully understand user stories & acceptance criteria, to update status especially for long-lasting work, and to reprioritize as needed.
Reviewing Python code contributed by other software developers to ensure that the software is accurate, well-documented, efficient, and scalable;
Supporting the energy assessment team by providing training or troubleshooting for data analysis tools.
Position Qualifications
Requirements
Minimum 4 years of professional software development experience
Minimum 4 years of professional experience creating and maintaining data systems
Minimum 3 years of professional experience developing and deploying solutions in Microsoft Azure or Amazon Web Services
Professional experience delivering API-based solutions
Proficient in Python, git and Docker
Bachelor's Degree in Computer Science, Computer Engineering, or a related field
We conduct pre-employment background screenings
Preferred Skills 
Experience working with large timeseries data sets
Comprehensive understanding of fundamental solar modeling principles, including familiarity with PVSyst or similar;
Experience in uncertainty and statistical data analysis;
Proficiency with Excel and R;
Strong written and verbal communication skills;
Professional experience working with MS Azure Cloud
Familiarity with Continuous Integration / Continuous Deployments using Azure Pipelines.
 **Immigration-related employment benefits, for example visa sponsorship, are not available for this position** 


Opportunities Beyond Business


Our mission is to safeguard life, property and the environment. By joining us, you will work towards our meaningful vision: to make a global impact for a safe and sustainable future. DNV offers a congenial working environment, competitive salaries, and an exceptional benefits package.
DNV is an Equal Opportunity Employer and gives consideration for employment to qualified applicants without regard to race, color, religion, age, sex, national origin, disability or protected veteran status.  
Please visit our website at www.dnv.com
Company & Business Area Description
DNV is the independent expert in assurance and risk management, operating in more than 100 countries. Through our broad experience and deep expertise we advance safety and sustainable performance, set industry benchmarks, and inspire and invent solutions. 
We provide assurance to the entire energy value chain through our advisory, monitoring, verification, and certification services. As the world's leading resource of independent energy experts and technical advisors, we help industries and governments to navigate the many complex, interrelated transitions taking place globally and regionally, in the energy industry. We are committed to realizing the goals of the Paris Agreement, and support all stakeholders to transition faster to a deeply decarbonized energy system.
Equal Opportunity Statement
DNV is an Equal Opportunity Employer and gives consideration for employment to qualified applicants without regard to gender, religion, race, national or ethnic origin, cultural background, social group, disability, sexual orientation, gender identity, marital status, age or political opinion. Diversity is fundamental to our culture and we invite you to be part of this diversity!
Recommended Skills
Software Engineering
Amazon Web Services
Docker
Git
Microsoft Azure
Agile Software Development
Apply to this job.
Think you're the perfect candidate?
Help us improve by providing feedback about this job:
Report this Job
Once a job has been reported, we will investigate it further. If you require a response, submit your question or concern to our
Trust and Site Security Team
Job ID: 2021-15835
TIP
For your privacy and protection, when applying to a job online, never give your social security number to a prospective employer, provide credit card or bank account information, or perform any sort of monetary transaction. Learn more.
By applying to a job using you are agreeing to comply with and be subject to the Terms and Conditions for use of our website. To use our website, you must agree with the Terms and Conditions and both meet and comply with their provisions.