Create a Job Alert.
Enter your email below to save this search and receive job recommendations for similar positions.
Thank you. We'll send jobs matching these to
You already suscribed to this job alert.
CA
0 suggestions are available, use up and down arrow to navigate them
Apply to this job.
Think you're the perfect candidate?
You're being taken to an external site to apply.
Enter your email below to receive job recommendations for similar positions.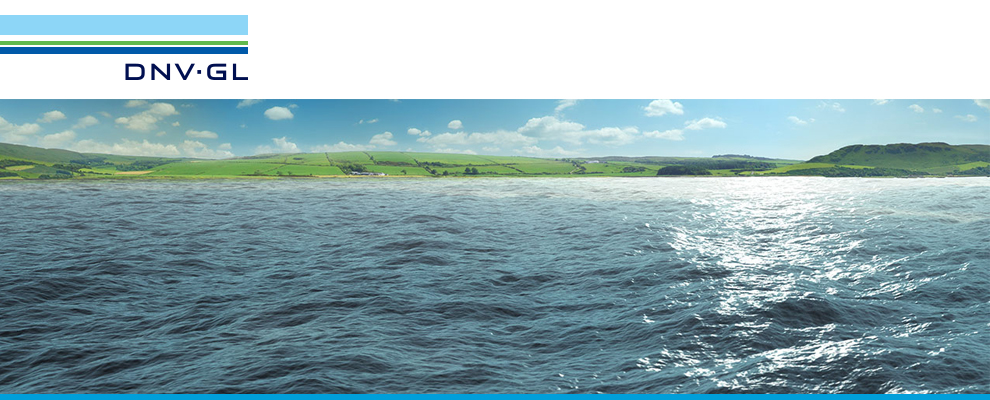 Analyst - Solar Energy Assessment
DNV
Montreal, Quebec
Full Time
Why you should work with us? Because within DNV - Energy's Renewables Advisory group, organizational culture, and more specifically how we collectively influence the world for future generations, matters deeply to us. Our team works every day to increase the widespread deployment and operation of renewables to address climate change and positively impact society; endeavors to achieve our purpose through the success of our customers; and strives to be high-performing and innovative. Our approach reflects the equity, respect, and diversity we wish to see in the world.
DNV  – Energy is seeking a Solar Energy Analyst to join our team. The primary function of this position is to assess the solar resource and expected energy output of proposed or operational solar projects across North America.
By joining our team at DNV , you will be part of championing the widespread deployment and operation of renewables to address climate change and positively impact society and the planet. Through a commitment to independence and unsurpassed rigor, we achieve our purpose through long-term success of our customers. We strive to be a high-performing, innovative team which reflects the equity, respect, and diversity we wish to see in the world.
This position may be based in or Toronto, CA or Montreal, CA offices


Tasks May Include

Conduct long-term solar resource and energy production assessments:
Analyzing climatic data and operational production and performance data from solar plants,
Work across all scales of solar including residential, commercial and industrial, and utility-scale,
Inspecting sites and measurement equipment,
Predicting energy production,
Conducting statistical uncertainty analyses, and
Writing technical reports and communicating results to Customers.
Position Qualifications
Requirements
Bachelor's Degree in relevant engineering, atmospheric science, or quantitative field. Master's degree is preferred
4+ years experience in solar resource assessment or modeling required
Understanding of solar resource variability and its impact on energy estimates
Understanding of solar Measure Correlate and Predict (MCP) analysis
Previous experience as a renewable energy consultant preferred
Understanding of renewable energy industry measurement techniques and standards preferred
Understanding of solar energy project execution and finance preferred
Familiarity with Python programming, Python data science packages (e.g. NumPy and pandas) and version control systems (e.g. Git) are pluses
Proficient working with MS Office Word/Excel
Comprehensive understanding of fundamental solar modeling principles, including familiarity with PVSyst and SAM
Experience in uncertainty and statistical data analysis
Proficiency working with data analysis tools (Python, R, SQL, Matlab, etc.)
Ability to streamline process by implementation of process improvement techniques
Ability to manage multiple projects at a time and to approach tasks with a Customer-centric mindset. This is a seller-doer role, which requires both technical rigor and commercial acumen. Preferred candidates will have a high curiosity and desire to learn
Ability to write technical reports and commercial correspondence to verbally convey information in a clear and concise manner in English
At DNV GL safety is paramount. The ideal candidate will have a strong health, safety and environmental mindset
Willingness and ability to travel, up to 10% of the time
Meet physical requirements such as sitting for long periods of time when working in the office and ability and willingness to occasionally be exposed to outside weather conditions when travelling to assigned project site locations (typical travel time is approximately 3 days every 2-4 months)
We conduct pre-employment background screening.


Opportunities Beyond Business


Our mission is to safeguard life, property and the environment. By joining us, you will work towards our meaningful vision: to make a global impact for a safe and sustainable future. DNV offers a congenial working environment, competitive salaries, and an exceptional benefits package.
DNV is an equal opportunity employer. EOE/M/F/H/V
Please visit our website at www.dnv.com
Company & Business Area Description
DNV  is a global quality assurance and risk management company. Driven by our purpose of safeguarding life, property and the environment, we enable our customers to advance the safety and sustainability of their business. Operating in more than 100 countries, our professionals are dedicated to helping customers in the maritime, oil & gas, power and renewables and other industries to make the world safer, smarter and greener.
Recommended Skills
Energy Production
Analysis
Communication
Pandas
Git
Python (Programming Language)
Apply to this job.
Think you're the perfect candidate?
Help us improve by providing feedback about this job:
Report this Job
Once a job has been reported, we will investigate it further. If you require a response, submit your question or concern to our
Trust and Site Security Team
Job ID: 2021-16089
TIP
For your privacy and protection, when applying to a job online, never give your social security number to a prospective employer, provide credit card or bank account information, or perform any sort of monetary transaction. Learn more.
By applying to a job using you are agreeing to comply with and be subject to the Terms and Conditions for use of our website. To use our website, you must agree with the Terms and Conditions and both meet and comply with their provisions.