Create a Job Alert.
Enter your email below to save this search and receive job recommendations for similar positions.
Thank you. We'll send jobs matching these to
You already suscribed to this job alert.
CA
0 suggestions are available, use up and down arrow to navigate them
Apply to this job.
Think you're the perfect candidate?
You're being taken to an external site to apply.
Enter your email below to receive job recommendations for similar positions.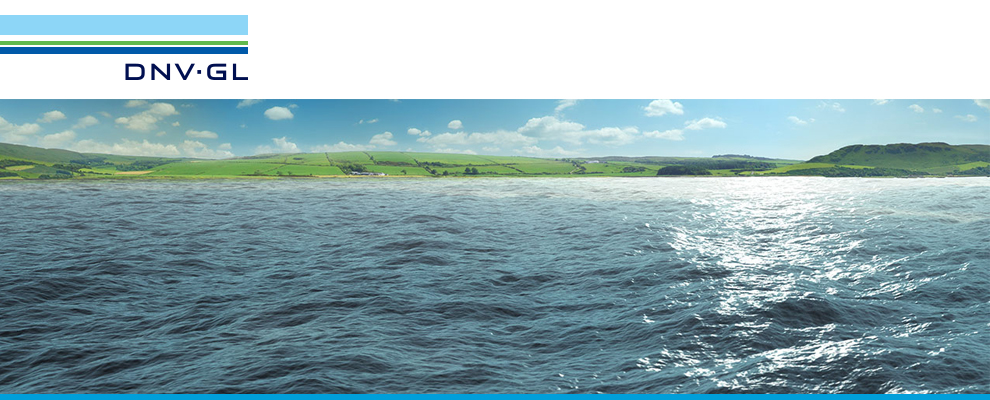 Product Manager
DNV
Toronto, Ontario
Full Time
Local Unit & Position Description
Are you excited about the opportunities created by the energy transition to decarbonize our economy?  
Would you like to be part of a team that helps business in digitalizing and managing critical activities in a sustainable, cost efficient, safe and secure way? 
DNV -Energy System's is looking for a Product Manager to support the roll out of the Hybrid Energy Resources Optimizer, a modeling and analysis platform focused on merchant revenue optimization of hybrid renewable power plants. HERO is a unique tool offered by DNV to assess the market revenues obtained through participation in all available energy and ancillary service products.  For years, the industry has relied upon DNV's in-house energy storage analysis and reports as part of their project development and investment decision making processes. The Hybrid Energy Resources Optimizer has been developed to deliver this know-how directly into our customer hands, integrating DNV's expertise directly into the project development workflow.
This position will be key in growing DNV's energy storage practice, offering innovative solutions for storage and hybrid renewable energy systems. Broad knowledge of the electric industry is preferred, including market and technology trends and awareness of regulatory proceedings and policies at both the state and national level. The ideal candidate will be strong both commercially and technically, and comfortable engaging with a variety of stakeholders across our customers and internal organization. This person must have experience managing a business-to-business (B2B) oriented product and be capable of driving business-level decisions at all levels of the organization. The product manager must be comfortable working with users to identify pain points, designers to visualize new features, and engineers to transform stories into software. They must be adept at writing user stories, executing with engineers, and managing an agile backlog.
This position will be located in our Toronto, CA location.
What You'll Be Doing
Lead the roll out of an energy storage modeling platform used by project developers, owners, operators, and investors
Work with the product design team to develop user personas based on qualitative and quantitative data, user interviews, and user workshops
Generate product insights based on identified feature requests, pain points, and overall software strategy
Clearly articulate product decisions to users, the product team, internal stakeholders, and engineers
Manage project planning, sprint and release planning, demos and other Scrum-related meetings
Create, maintain, prioritize, and sequence the product backlog based on business value or ROI
Conduct post-launch user feedback sessions to support continuous software improvement
Provide ongoing tracking and analysis of key product competitors
Collaborate with marketing, brand, customer experience, and other software stakeholders to create a uniform software experience across DNV software systems
Build consensus among internal and external stakeholders on product and feature visions, then translate them into product requirement documentations.
Work closely with cross-functional teams in defining, planning, execution, and delivery of product releases
Support management of executive expectations and presenting information and KPIs to executive stakeholders on a regular basis
Position Qualifications
What is Expected
Bachelor's Degree in related field
3+ years' experience as a product manager for a software product, B2B cloud experience strongly preferred; storage, solar, or energy experience preferred
Proven track record of successful product management, including development and launch of new products
Demonstrated ability to work with, and coordinate, cross-functional teams
A proven ability to communicate effectively to a wide variety of clients and partners
Experienced influencer with the ability to collaborate well in a dynamic environment with multiple stakeholders and roadmap delivery commitments
Awareness of modern design practices to ensure clarity of product vision, requirements, and backlog depth
General technical competency in order to better relate to and support technical discussions and decisions
Marketing experience or understanding / experience with product launches and go-to-market planning
Financial acumen including understanding return on investment, cost structures, budgets, etc.
Strong communications skills – both verbal and written – and demonstrated experience communicating/operating within a multinational corporation.
Travel up to 15% may be required
We conduct pre-employment background screening 
How We Do It
We Care, We Dare, and We Share!
Our mission is to safeguard life, property and the environment. By joining us, you will work towards our meaningful vision: to make a global impact for a safe and sustainable future. DNV offers a congenial working environment, competitive salaries, and an exceptional benefits package. We value diversity, equity and inclusion and want you to bring your whole self to work each day. Read more here:
Diversity - DNV
Meet our employees - DNV
Career development - DNV
About DNV - DNV
DNV is an Equal Opportunity Employer and gives consideration for employment to qualified applicants without regard to race, color, religion, age, sex, sexual orientation, gender identity, national origin, disability or protected veteran status.\u202f For more information about your rights under the law, see:  
Please visit our website at www.dnv.com 
Recommended Skills
Agile Methodology
Brand Identity
Business To Business
Commercial Awareness
Communication
Customer Experience
Apply to this job.
Think you're the perfect candidate?
Help us improve by providing feedback about this job:
Job ID: 2021-16563
TIP
For your privacy and protection, when applying to a job online, never give your social security number to a prospective employer, provide credit card or bank account information, or perform any sort of monetary transaction. Learn more.
By applying to a job using you are agreeing to comply with and be subject to the Terms and Conditions for use of our website. To use our website, you must agree with the Terms and Conditions and both meet and comply with their provisions.