Create a Job Alert.
Enter your email below to save this search and receive job recommendations for similar positions.
Thank you. We'll send jobs matching these to
You already suscribed to this job alert.
You're being taken to an external site to apply.
Enter your email below to receive job recommendations for similar positions.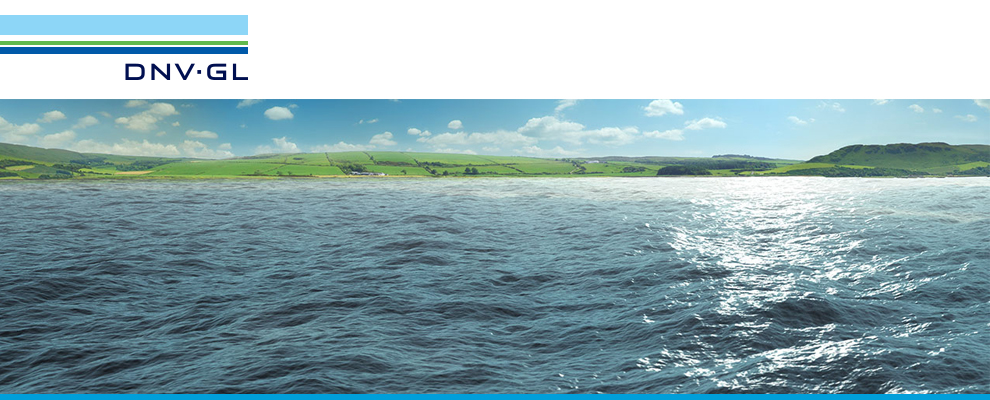 Solar Technology - Photovoltaic (PV) Module Engineer
DNV
Montreal, Quebec
Full Time
Create Job Alert.
Get similar jobs sent to your email
Do you want to be part of the world's leading energy consulting firm?
Are you committed to address climate change and positively impact society and the world?
Do you enjoy collaborating with colleagues and clients, and thrive in a dynamic and respectful environment?
Would you like to influence the solar industry and have the opportunity to grow and thrive as a thought leader?
Then an engineering position on our Solar Independent Engineering and Technology Team to be a great fit for you! 
DNV  – Energy's Renewables Advisory group is seeking a PV Module Engineer to join our Solar Independent Engineering and Technology team. DNV  is the world's leading renewable energy consultant, and our team members are respected as experts and thought leaders in the industry. DNV GL's Solar IE and Technology team holds a substantial market position in North America as a leading provider of independent engineering services to support the financing and construction of solar energy projects. In this role, our team provides technical consulting and due diligence on behalf of project developers, financial institutions, and investors who rely on our reports in making investment and risk assessment decisions. This solar technology team also takes a leading role in conference participation, participation in codes/standards committees, and in establishing internal and industry guidance on assessing technology risk for our teams in North America and globally. Renewables Advisory is a high-performing, innovative team that strives for equity, respect, and diversity.As a member of the Solar Technology team, the successful candidate will be a thought leader at DNV in the field of photovoltaic (PV) module technology, testing and operations, and will provide technical advisory and other consulting services associated with PV modules used in solar projects. The work will include technical due diligence of solar PV modules for use in pre-construction, construction and operational projects on behalf of lenders and investors. This position will also provide technical support and advisory services to project developers and product manufacturers, including bankability studies, failure analyses, and support for RFPs and technical specifications.
The role will include working with product manufacturers to opine on product design and expected reliability, and managing relationships with applicable manufacturers and other stakeholders.Performing technical reviews will require candidates who can assess detailed aspects of PV module design including cell processing methods, cell interconnection approaches, encapsulants, and environmental protection.  Candidates should possess a solid fundamental understanding of the manufacturing processes for both crystalline and thin-film products, and be able to model device performance.  The technical review will include evaluation with respect to relevant codes and standards, so the candidate should be familiar with UL 1703, IEC/UL 61730, IEC 61646, IEC 61215 and the National Electrical Code (NEC). The successful candidate should be familiar with the major suppliers of PV modules and with the primary technical differences between products and market segments.
This position will be loacted in our Montreal,CA ; Toronto, Ontario, CA office, or remote locations


Tasks May Include

Employ excellent English-language written and verbal communications skills to provide technical advice to customers including commenting on design, reliability, manufacture, installation, and testing of PV modules, to include:Assessment of manufacturing methods (e.g. thin-film deposition, laser scribing, encapsulation)
Review of manufacturing facilities for compliance with quality/safety procedures and practices
Review manufacture and installation documentation for solar PV modules
Review engineering documentation relating to:
Cell design, processing and manufacture
Cell interconnection
Encapsulation, framing and front/back glass/polymer
Performance test reports
Product compliance testing
Thermal (infra-red) imaging evaluation
Electroluminescence (EL) imaging evaluation
Accelerated testing reports
FMEA and related reliability documentation
Operation and maintenance documents
Produce detailed reports which review the feasibility of the solar PV modulesRecommendations for product improvements and/or suggestions for how to mitigate risk
Relating PV module characteristics to holistic project design and energy production
Travel to engineering/manufacturing facilities to review product design and manufacture, and to field sites to review installation, operation and maintenance.
Relate the results of PV module technical reviews to broader technical due diligence scopes by making recommendations regarding commercial and technical risk mitigation and financial model assumptions for investors, lenders, developers and owners in a relatable manner.
Manage stakeholder relationships to develop new business opportunities and promote complementary services from other parts of DNV GL, including preparing scopes of work for technical services.
Work as a supportive team member in a collaborative environment, as well as on self-directed independent projects.
Contribute to internal process development and documentation, including innovation and digitalization efforts.
Position Qualifications
Requirements
Bachelor's degree in engineering, Physics, and/or related field
Minimum of 8 years of engineering experience
Minimum 4 years of experience in the design, testing, reliablity ,and/or modelling of solar PV modules
Experience with root cause analysis of PV module failures
Experience designing or evaluating products for compliance with UL 1703, IEC/UL 61730, IEC 61646, IEC 61215
Must have excellent English-language written and verbal communications skills, including ability to write clear and detailed technical reports, presentations and emails for a non-technical audience
Must be proficient in Microsoft Word, Excel and Outlook.
Willingness and ability to pass a background investigation
Preferred Skills
Masters or PHD in Engineering, Physics, and/or related feild.
Educational focus in photovoltaic technology from an accredited university
Experience developing or implementing safety policies related to product design and testing.
Familiarity with simulation tools/libraries such as PVsyst, SAM, PVLib
Familiarity with R, python or other programming languages
Some background in uncertainty, probability and statistics
Experience reviewing EPC and O&M contracts
Systems-level understanding of PV project design (e.g. experience with inverters, electrical design, trackers, etc.) and testing (e.g. performance testing, commissioning and performance ratios) and factors that impact safety, energy production, reliability, and performance
Ability to climb ladders for roof-mounted solar installations, and carry equipment for short durations.
Must have a current US driver's license.
Must be able to obtain a valid passport and visas for travel to Europe, China, Japan and Canada.
Willingness and ability to travel, up to 20% of the time, domestically and internationally
**Immigration-related employment benefits, for example visa sponsorship, are not available for this position**
Opportunities Beyond Business
Our mission is to safeguard life, property and the environment. By joining us, you will work towards our meaningful vision: to make a global impact for a safe and sustainable future. DNV  offers a congenial working environment, competitive salaries, and an exceptional benefits package.DNV is an Equal Opportunity Employer and gives consideration for employment to qualified applicants without regard to race, color, religion, age, sex, national origin, disability or protected veteran status.  
Please visit our website at www.dnv.com
 Company & Business Area Description
DNV is the independent expert in risk management and assurance, with almost 12,000 employees operating in more than 100 countries. Through our broad experience and deep expertise we advance safety and sustainable performance, set industry benchmarks, and inspire and invent solutions. 
We provide assurance to the entire energy value chain through our advisory, monitoring, verification, and certification services. As the world's leading resource of independent energy experts and technical advisors, we help industries and governments to navigate the many complex, interrelated transitions taking place globally and regionally, in the energy industry. We are committed to realizing the goals of the Paris Agreement, and support all stakeholders to transition faster to a deeply decarbonized energy system.
Equal Opportunity Statement
DNV is an Equal Opportunity Employer and gives consideration for employment to qualified applicants without regard to gender, religion, race, national or ethnic origin, cultural background, social group, disability, sexual orientation, gender identity, marital status, age or political opinion. Diversity is fundamental to our culture and we invite you to be part of this diversity!
Recommended Skills
Engineering
Energy Production
Testing
Installations (Manual/Mechanical)
Technical Services
Manufacturing
Help us improve by providing feedback about this job: Report this job
Report this Job
Once a job has been reported, we will investigate it further. If you require a response, submit your question or concern to our
Trust and Site Security Team
Job ID: 2021-15420
TIP
For your privacy and protection, when applying to a job online, never give your social security number to a prospective employer, provide credit card or bank account information, or perform any sort of monetary transaction. Learn more.
By applying to a job using you are agreeing to comply with and be subject to the Terms and Conditions for use of our website. To use our website, you must agree with the Terms and Conditions and both meet and comply with their provisions.