Create a Job Alert.
Enter your email below to save this search and receive job recommendations for similar positions.
Thank you. We'll send jobs matching these to
You already suscribed to this job alert.
CA
0 suggestions are available, use up and down arrow to navigate them
Apply to this job.
Think you're the perfect candidate?
You're being taken to an external site to apply.
Enter your email below to receive job recommendations for similar positions.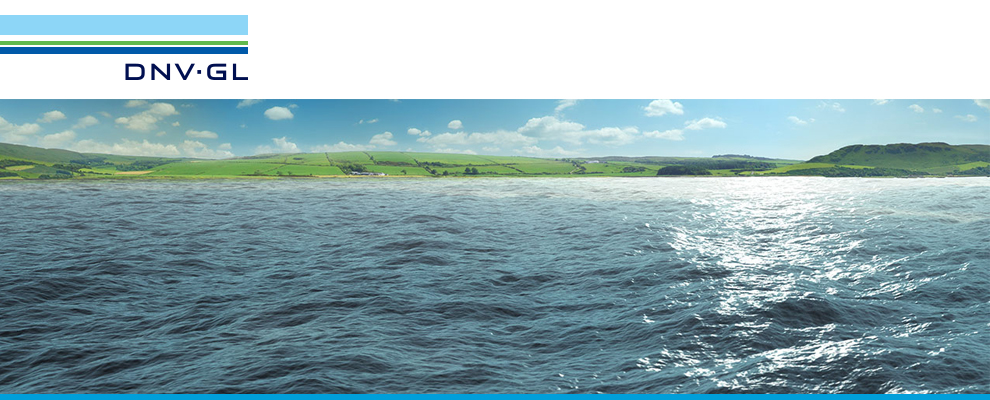 Owner's Engineering Project Manager
DNV
Toronto, Ontario
Full Time
DNV- Energy Systems is looking for an Owner's Engineering (OE) PM to join the team. Owner's Engineering (OE) PM is responsible for acting as Project Manager on project development and owner's engineering activities for renewable energy project development, with an emphasis on solar and solar + energy storage development. DNV is specifically seeking something with a strong background in managing solar PV development, engineering and/or design. The OE PM will join a team of five other Project Managers that work within the larger Engineering team, with significant opportunities for leadership and autonomy in the day to day management of projects. 
The OE PM will join the multi-disciplinary Engineering group within DNV that is part of the Project Development and Engineering Department, which contains nearly 100 employees. The dynamic working environment will require easily adaptable and technical employees to provide services across a wide range of active projects, including those in the development, design, construction, and operational phases of project lifecycles. DNV is looking for a dynamic individual with great communication skills, ability to develop strong relationships with Customers to solve their technoeconomic challenges when designing and constructing a project, and someone who can take ownership and generate buy-in from a multi-disciplinary team of subject matter experts within DNV. The OE PM will be constantly evaluating new leads, considering where DNV's services should change to meet the needs of the market, and providing Owner's Engineering services through the entire lifecycle of renewable energy and energy storage projects located in North America and the Caribbean.
This position will be located in our Montreal, CA or Toronto, CA offices.


Tasks May Include

Act as Project Manager for multi-disciplinary projects, interfacing with Customers, maintaining quality from sales through delivery, and delivering on DNV's comprehensive service offerings from pre-feasibility through to decommissioning. The OE Project Manager will be responsible for multiple client interactions, including scoping, status reporting, and discussion and review of project deliverables.
Responsible for business development activities, identifying opportunities in the local market maintaining the required network of contacts, and providing key market intelligence to help develop services according to the local industry needs, estimated $500k-$1M order intake/annually.
Support technical advisory services for projects under development, construction and operation, which may include but not limited to technical due diligences, construction monitoring, assessment of the project performance, site inspections and project management.
Interface with and motivate project team members from multiple technical disciplines and departments, employing the technical acuity, knowledge, and leadership to effectively communicate scopes and critical project success factors independently.
Prepare and deliver technical reports, presentations and discuss methodologies and results with Customers
Support technical due diligence for project financing or sale/acquisition, supply and O&M contract negotiation and review, project schedule and financial model, system design and optimization, energy production estimates, equipment selection, and performance monitoring.
Other typical duties may include managing technical resources performing (or self-performing) renewable energy project preliminary design; design review; site assessment; assessing need for and selling power systems planning and grid interconnection services; energy estimates; technology evaluation and risk assessment; EPC evaluation, selection, and monitoring; detailed system and component modeling; technical report writing; utility interconnection and transmission evaluation; site inspections; contract review of EPC, O&M, and performance guarantees; CapEX and OpEX benchmarking; operations and maintenance review; financial modeling and review; regulatory compliance; construction monitoring; equipment commissioning and testing and travel to client and remote sites.
Participate in local and global internal R&D projects related to the renewable energy business.
Position Qualifications
Requirements
Bachelor's degree in engineering, environmental science, a technical or related field
Minimum of 10 years of professional experience in renewable energy project development, with strong preference for candidates with substantial solar or energy storage expertise.
Candidates must have a general understanding of general solar, wind, and energy storage technology components, development lifecycle, procurement processes
Candidate should have specific knowledge of Engineering Procurement & Construction (EPC), Operations & Maintenance (O&M), Power Purchase Agreement (PPA), and other contracts (e.g. interconnection).
Strong skills in CapEX and OpEX development, project budgets, and financial models
Self-starter, able to generate and contract new business, manage projects entirely independently, train and develop junior staff, manage sensitive customer information, and ability to understand when to delegate and escalate tasks and issues as they arise. Excellent organization skills and attention to detail are a must!
Willing to travel 5-15% of the time, domestic and international.
We conduct pre-employment background screenings
Preferred Skills
Excellent project management skills are required, and project management professional (PMP) certification.
**Immigration-related employment benefits, for example visa sponsorship, are not available for this position**


Opportunities Beyond Business


Our mission is to safeguard life, property and the environment. By joining us, you will work towards our meaningful vision: to make a global impact for a safe and sustainable future. DNV offers a congenial working environment, competitive salaries, and an exceptional benefits package.DNV  is an Equal Opportunity Employer and gives consideration for employment to qualified applicants without regard to race, color, religion, age, sex, national origin, disability or protected veteran status.  
Please visit our website at www.dnv.com
Company & Business Area Description
DNV is the independent expert in assurance and risk management, operating in more than 100 countries. Through our broad experience and deep expertise we advance safety and sustainable performance, set industry benchmarks, and inspire and invent solutions. 
We provide assurance to the entire energy value chain through our advisory, monitoring, verification, and certification services. As the world's leading resource of independent energy experts and technical advisors, we help industries and governments to navigate the many complex, interrelated transitions taking place globally and regionally, in the energy industry. We are committed to realizing the goals of the Paris Agreement, and support all stakeholders to transition faster to a deeply decarbonized energy system.
Recommended Skills
Scheduling
Storage (Warehousing)
Financial Modeling
Benchmarking (Project Management)
Business Development
Engineering
Apply to this job.
Think you're the perfect candidate?
Help us improve by providing feedback about this job:
Report this Job
Once a job has been reported, we will investigate it further. If you require a response, submit your question or concern to our
Trust and Site Security Team
Job ID: 2021-16087
TIP
For your privacy and protection, when applying to a job online, never give your social security number to a prospective employer, provide credit card or bank account information, or perform any sort of monetary transaction. Learn more.
By applying to a job using you are agreeing to comply with and be subject to the Terms and Conditions for use of our website. To use our website, you must agree with the Terms and Conditions and both meet and comply with their provisions.