Create a Job Alert.
Enter your email below to save this search and receive job recommendations for similar positions.
Thank you. We'll send jobs matching these to
You already suscribed to this job alert.
CA
0 suggestions are available, use up and down arrow to navigate them
Apply to this job.
Think you're the perfect candidate?
You're being taken to an external site to apply.
Enter your email below to receive job recommendations for similar positions.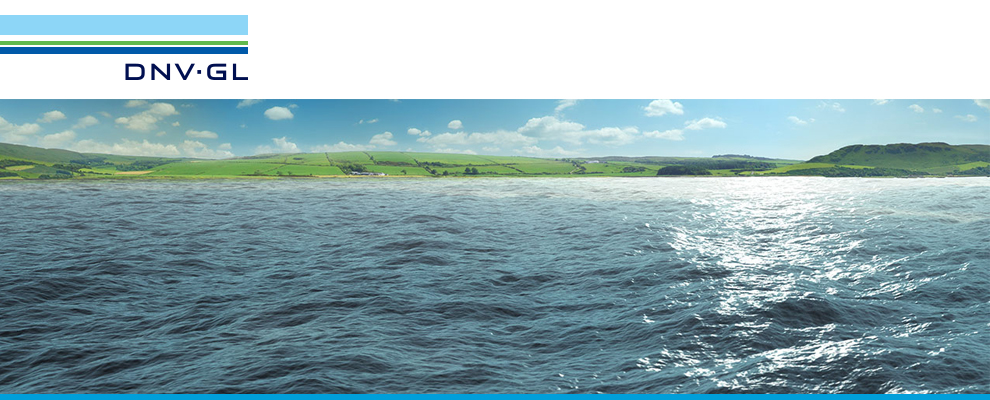 Energy Storage Safety Consultant
DNV
Toronto, Ontario
Full Time
Local Unit & Position Description
Do you want to support the advancement of safety across the energy storage industry?
Do you like to know what causes fires and explosions and how we can prevent them in the future? We work on some of the highest profile battery fire investigations to help make the energy storage industry safer.
Are you interested in policy improvements? We help local and federal authorities to define the safest way to operate a battery system.
Ever wonder what an exploding shipping container looks like? We have a test lab that does just that to help design safer enclosures for the storage systems!
We're looking for an Energy Storage Safety Consultant to work on a variety of unique energy storage projects that include technologies such as lithium-ion and flow batteries. You will be exposed to cutting-edge technology developed by some of the most well-known industry manufacturers, investors, developers, and integrators. 
The primary function of this position is to grow and maintain DNV's industry-leading position in energy storage performance and safety testing and technical due diligence.
By joining our team at DNV, you will be part of the widespread deployment and operation of energy storage systems safely and positively impacting the world and the growing energy storage industry. We achieve our purpose through the long-term success of our customers. We strive to be a high-performing, innovative team that reflects the equity, respect, and diversity we wish to see in the world.
Ideally, this position will be based in our Toronto, CA office. 
What You'll Do
Supporting a range of research, modeling, and review projects ranging from technology, hardware, code, and safety reviews
Manage the development of new and innovative analytical tools and approaches that support ongoing project work and new business
Collaborating on white papers, webinars, code development, industry speaking engagements, and cross-industry and business area collaboration as energy storage permeates maritime, aviation, grid, and oil & gas industries
Project Management and related tasks including monitoring budget, deliverables, and client relationships for consulting projects
Provide expertise and process improvement to destructive and performance testing, working with experts in fire, gas, explosion, and plume modeling, performing risk analysis, and interpreting fire and safety codes and for customers.
Participate in new business development through proposal writing and direct sales. Build and maintain client relationships.
Provide input on strategic planning and marketing
Support the mission and vision, have some fun while you do it, and maybe make a few new friends!
Position Qualifications
What is Required
Bachelor's degree in an Engineering, Environmental Sciences, Technical field, and/or related field
Minimum 2 years of experience in batteries, energy storage, fire safety, safety consulting, and or solar + storage development
Familiarity with the construction and operation of energy storage systems and familiarity with energy storage codes and standards
Experience in being part of collaborative project team(s)
Comfort with interpreting and analyzing data using Microsoft Office Suite (2016)
Interpersonal skills, and solid speaking and presentation skills
Work within expected deadlines, while being adaptive to changing scope or customer needs
Willingness and ability to travel up to 10-15% of the time
Excellent written and verbal English communication skills
We conduct pre-employment drug and background screening
These are Preferred
Advanced degree in engineering or related field
Business development or involvement in industry groups or committees, delivering publications in trade journals, presentations at conferences is desired
Candidates can have any or all of the following skillsets:

Capability to model or simulate energy storage operations
Experience in battery testing or battery safety
Experience with energy storage hardware

Ability to interpret and direct CFD models as they relate to fire safety risk
Experience with NFPA, UL, IEC, SAE, IEEE, and ASTM standards as they relate to energy storage safety.
Experience with utility or industry best practices, guidelines, and standards are also acceptable qualifications.
**Immigration-related employment benefits, for example visa sponsorship, are not available for this position**  
How We Do It
We Care, We Dare, and We Share!
Our mission is to safeguard life, property and the environment. By joining us, you will work towards our meaningful vision: to make a global impact for a safe and sustainable future. DNV offers a congenial working environment, competitive salaries, and an exceptional benefits package. We value diversity, equity and inclusion and want you to bring your whole self to work each day. Read more here:
Diversity - DNV
Meet our employees - DNV
Career development - DNV
About DNV - DNV
DNV is an Equal Opportunity Employer and gives consideration for employment to qualified applicants without regard to race, color, religion, age, sex, sexual orientation, gender identity, national origin, disability or protected veteran status.\u202f For more information about your rights under the law, see:   Please visit our website at www.dnv.com   
Company & Business Area Description
DNV is the independent expert in assurance and risk management, operating in more than 100 countries. Through our broad experience and deep expertise we advance safety and sustainable performance, set industry benchmarks, and inspire and invent solutions. 
We provide assurance to the entire energy value chain through our advisory, monitoring, verification, and certification services. As the world's leading resource of independent energy experts and technical advisors, we help industries and governments to navigate the many complex, interrelated transitions taking place globally and regionally, in the energy industry. We are committed to realizing the goals of the Paris Agreement, and support all stakeholders to transition faster to a deeply decarbonized energy system.
Recommended Skills
Adaptability
Analytical
Aviation
Batteries
Business Development
Business Process Improvement
Apply to this job.
Think you're the perfect candidate?
Help us improve by providing feedback about this job:
Report this Job
Once a job has been reported, we will investigate it further. If you require a response, submit your question or concern to our
Trust and Site Security Team
Job ID: 2021-16421
TIP
For your privacy and protection, when applying to a job online, never give your social security number to a prospective employer, provide credit card or bank account information, or perform any sort of monetary transaction. Learn more.
By applying to a job using you are agreeing to comply with and be subject to the Terms and Conditions for use of our website. To use our website, you must agree with the Terms and Conditions and both meet and comply with their provisions.