Create a Job Alert.
Enter your email below to save this search and receive job recommendations for similar positions.
Thank you. We'll send jobs matching these to
You already suscribed to this job alert.
CA
0 suggestions are available, use up and down arrow to navigate them
Apply to this job.
Think you're the perfect candidate?
You're being taken to an external site to apply.
Enter your email below to receive job recommendations for similar positions.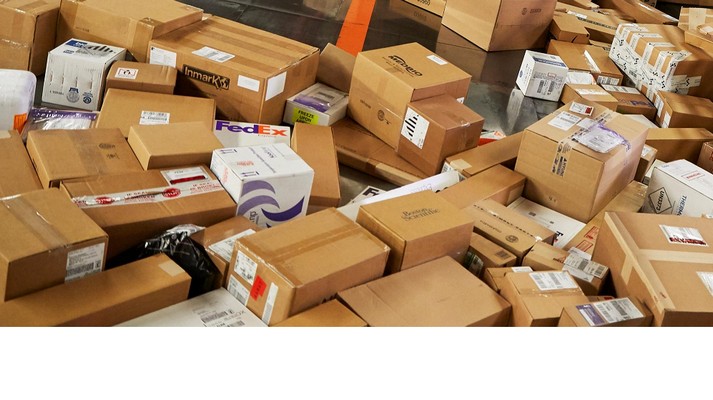 Package Handler- Warehouse
FedEx Ground
Drummondville, Quebec
Full-Time/Part-Time
AutoReqID: 327293BR
Position Title: Package Handler- Warehouse
Job Summary
FedEx Ground is an essential business that needs people to help us support the economy, handling life-saving medications and other items that keep our communities as prepared as possible during these uncertain times.
FedEx Ground will continue to hire for essential positions like this one.

FedEx Ground is hiring individuals to load and unload packages for shifts of approximately 2-4 hours in our fast paced warehouse environment. Package Handlers are responsible for warehouse duties including: the physical loading, unloading and/or sorting of packages of varying sizes and weights by hand, including lifting, pushing, pulling, carrying, scanning, placing packages, as well as physical bending, twisting, kneeling and etc. in a safe and efficient manner. Shifts may vary depending on warehouse package volume and business needs.

Package Handlers will receive a competitive hourly rate and are eligible for an attractive benefits package including medical, dental, vision, vacation, holiday pay and tuition assistance after completion of an eligibility period of three (3) months. Flexible schedules may be available at some of our locations and can be discussed during the hiring process.

Individuals who are interested in starting their journey with FedEx Ground must be at least 18 years of age and will be required to watch a virtual job preview before moving forward with the employment application process.

Reasonable accommodations are available through the application process.
Address: 2550 Rue Alfred
City: Drummondville
Province: Quebec
Zip Code: J2A 0L5
Domicile Location: FXG-CAN/CAN/Q6102/Drummondville
Additional Sort Observation Info
Hiring for the morning shift


Saturdays may be required based on operation needs. ($2 Premium per hour for any hours worked on Sat-Sun)

No public transport in the area

No public transportation on this route

Working for FedEx Ground entitles you to numerous benefits! You are eligible for some benefits on your hire date, other benefits become available gradually once you have reached certain months of service.


You become eligible to redeem $5,250 in tuition reimbursement after just 60 days of service. This can be used toward things like tuition, books, and course fees.


After 90 days you will be eligible for company funded health, dental and vision coverage provided by Manulife Financial


After 6 months of employment, you can use accrued vacation days for paid time offEEO Statement: FedEx Ground is an equal opportunity employer

Apply to this job.
Think you're the perfect candidate?
Help us improve by providing feedback about this job:
Report this Job
Once a job has been reported, we will investigate it further. If you require a response, submit your question or concern to our
Trust and Site Security Team
Job ID: 25736-525608-en-ca
TIP
For your privacy and protection, when applying to a job online, never give your social security number to a prospective employer, provide credit card or bank account information, or perform any sort of monetary transaction. Learn more.
By applying to a job using you are agreeing to comply with and be subject to the Terms and Conditions for use of our website. To use our website, you must agree with the Terms and Conditions and both meet and comply with their provisions.