Create a Job Alert.
Enter your email below to save this search and receive job recommendations for similar positions.
Thank you. We'll send jobs matching these to
You already suscribed to this job alert.
CA
0 suggestions are available, use up and down arrow to navigate them
Apply to this job.
Think you're the perfect candidate?
You're being taken to an external site to apply.
Enter your email below to receive job recommendations for similar positions.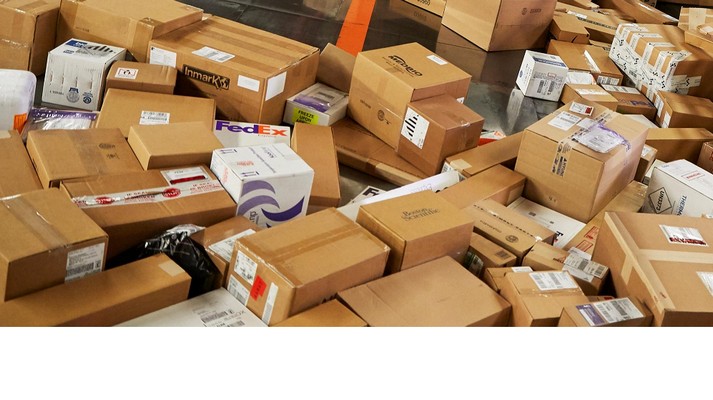 Manutentionnaire de colis
FedEx Ground
Saint-Bruno-de-Montarville, Québec
Full Time
AutoReqID: 327312BR
Description d'emploi
FedEx Ground est à la recherche des candidats pour charger et décharger des colis durant des quarts de travail d'environ 2 à 4 heures dans notre environnement d'entrepôt à un rythme rapide. Les préposés aux colis sont responsables des tâches d'entreposage du chargement et du déchargement physique de colis de tailles et de poids différents ou du triage à la main, y compris soulever, pousser, tirer, transporter, et placer les colis, se pencher, pivoter et se pencher de façon sécuritaire et efficace. Les quarts de travail peuvent varier en fonction du volume de colis de l'entrepôt et des besoins de l'entreprise.

Les préposés aux colis bénéficieront d'un taux horaire concurrentiel et seront admissibles à un programme intéressant d'avantages sociaux, qui comprend des assurances pour les soins médicaux, dentaires et de la vue, des vacances, des indemnités de jours fériés et des paiements d'aide aux droits de scolarité, après une période de trois (3) mois. Certains de nos emplacements proposent des horaires flexibles, qui peuvent faire l'objet d'une discussion durant le processus d'embauche.

Les personnes qui souhaiteraient se joindre à l'équipe de FedEx Ground doivent être âgées d'au moins 18 ans et sont tenues de visionner un aperçu virtuel des tâches avant d'entamer le processus de demande d'emploi.

Des mesures d'adaptation raisonnables peuvent être envisagées tout au long du processus de demande d'emploi.
Adresse: 1100 Rue Parent
Ville: Saint Bruno de Montarville
Province: Quebec
Ville code postal [Format: XXX XXX]: J3V 6L8
Numéro de la Succursale d'attache: FXG-CAN/CAN/Q6105/Saint Bruno
Info de Observation de tri supplémentaires
Prime de $2 pour les heures travailler les weekends

Remboursement des frais de scolarité jusqu'à 5250 $

Travail à temps partiel de 15 à 25 heures par semaine avec un taux de départ de - 17.45 $/heure.

Les heures ne sont pas garanties, 2-5 heures/jour selon la disponibilité des colis (la journée de travail typique est de 3 heures).

Quart de travail disponible:

Heure de début 04h00 - 08h00 du mardi au samedi ( 5 jours par semaine) 17.45 $/heure

*Doit être en mesure de travailler les 5 jours aux heures indiquées ci-dessus*
Déclaration de l'EEO
FedEx Ground est un employeur d'égalité des chances
Recommended Skills
Besoins De L'entreprise
Dentaire
Déchargement
Inventaire Et Contrôle Du Stock
Recrutement
Soins De Santé
Apply to this job.
Think you're the perfect candidate?
Help us improve by providing feedback about this job:
Report this Job
Once a job has been reported, we will investigate it further. If you require a response, submit your question or concern to our
Trust and Site Security Team
Job ID: 25736-525625-fr-ca
TIP
For your privacy and protection, when applying to a job online, never give your social security number to a prospective employer, provide credit card or bank account information, or perform any sort of monetary transaction. Learn more.
By applying to a job using you are agreeing to comply with and be subject to the Terms and Conditions for use of our website. To use our website, you must agree with the Terms and Conditions and both meet and comply with their provisions.