Create a Job Alert.
Enter your email below to save this search and receive job recommendations for similar positions.
Thank you. We'll send jobs matching these to
You already suscribed to this job alert.
CA
0 suggestions are available, use up and down arrow to navigate them
Apply to this job.
Think you're the perfect candidate?
You're being taken to an external site to apply.
Enter your email below to receive job recommendations for similar positions.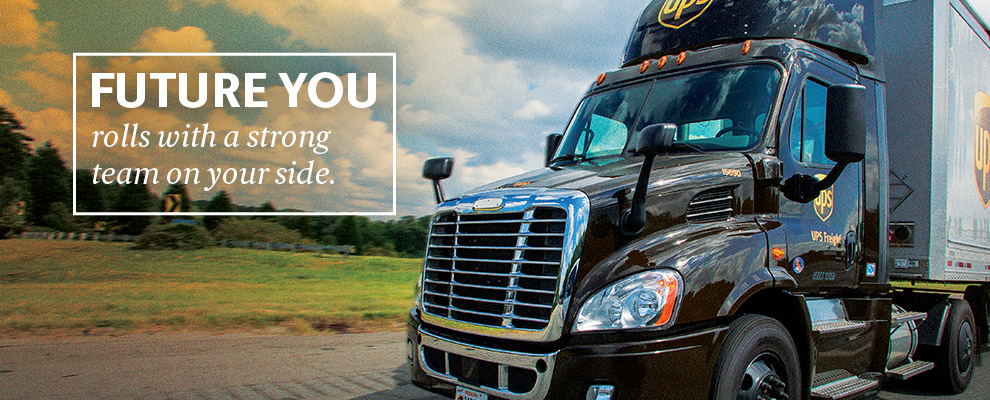 AZ Driver (Full-Time)
UPS
Vaughan, Ontario
Full Time
Before you apply to a job, select your language preference from the options available at the top right of this page.
Explore your next opportunity at a Fortune Global 500 organization. Envision innovative possibilities, experience our rewarding culture, and work with talented teams that help you become better every day. We know what it takes to lead UPS into tomorrow—people with a unique combination of skill + passion. If you have the qualities and drive to lead yourself or teams, there are roles ready to cultivate your skills and take you to the next level.
Job Description:
"UPS is the world's largest package delivery company and a provider of supply chain management solutions."
At UPS we discover how we combine endless opportunities innovation and rewards to create a truly unique career experience. With our unique promote-from-within culture you'll always find exciting new opportunities at every level of the organization. From training and education to growth and empowerment you have the freedom to forge a career path that can take you anywhere you want to go.
Position Summary:
The Feeder Driver position involves driving a tractor-trailer unit to one or more destinations and returning it to the original domicile. Feeder Drivers are expected to demonstrate excellent customer service and driving skills comply with UPS appearance guidelines and wear the company-provided uniform. The role requires a possession of a valid driver's AZ license and a CVOR issued in the province of Ontario.
Job Type: Full-Time - Permanent
Work Location: 2900 Steeles Avenue West, Concord, ON L4K 3S2.
Workdays: 5 consecutive days a week
Shift Start: Will vary depending on the operational needs
Shift Duration: 10-12 hours per day *(Flexibility is required with both the start and finish times)
Responsibilities and Duties:
Drive UPS 28"/40"/45"/53" foot trailers within a defined area.

Follow and execute company-established safe/defensive driving methods.

Provide outstanding customer service and complete assigned deliveries within the specified time.

Report vehicle defects accidents traffic violations or damages before and after deliveries.

Adhere to and comply with the applicable federal and/or state laws regulations and/or agency rules as well as standards and guidelines.

Maintain the cleanliness of the vehicle.

Perform other duties as assigned.
Qualifications:
Ability to lift up to 70 lbs. (35kg) without assistance and 150 lbs. (68kg) with assistance

Ability to read and navigate with maps/map books

Minimum 2 years of Tractor-Trailer driving experience

Minimum 21 years of age

Valid Ontario AZ Driver's License

Clean Driver's Abstract showing:
a) No violations for the current year (last 12 months) and no more than 2 violations for the previous 3-year period (last 36 months)
b) No accidents and maximum 5 demerit points for the previous 3-year period (last 36 months)

Valid Ontario CVOR (Commercial Vehicle Operator's Registration)

Valid FAST (Free and Secure Trade) Card (Preferable)

Must pass a pre-employment road tests

Must qualify for the position after going through a 2-week UPS training.
Compensation and Benefits:
$19.00/hr and automatic wage progression as per the existing Union Collective Agreement

Health and dental benefits after 12 months of employment (commences on the first day of the month after meeting the requirement)

2 weeks of paid vacation after one year of service

Employee Referral Bonus Program ($300 per a referred Package Handler)

Immediate access to UPS 'Employee Discounts' upon hiring

Paid training

Opportunity for advancement within a Fortune 100 Company

Free parking
Working Conditions:
Exposed to hot/cold temperatures when working outdoors.

Wear a UPS Feeder Driver uniform and adhere to the company's Appearance Guidelines.
Expenses:
Monthly union dues (approximately $52/month)

A union initiation fee of $50 (will be deducted after completing 90 working days with UPS)

A criminal background check fee of $20.50 (will be deducted from your Human Resources Orientation pay and reimbursed after 90 working days with UPS)
Of Note:
In our industry this position is also known as Feeder Driver, AZ Driver, Class 1 Driver, etc.
UPS Canada is a diverse and equal opportunity employer. Please advise our HR representatives if workplace accommodation is needed. Thank you for your interest in UPS Canada.
UPS Canada is a diverse and equal opportunity employer. Please advise our HR representatives if workplace accommodation is needed. Thank you for your interest in UPS Canada.
Recommended Skills
Training
Driving
Apply to this job.
Think you're the perfect candidate?
Help us improve by providing feedback about this job:
Report this Job
Once a job has been reported, we will investigate it further. If you require a response, submit your question or concern to our
Trust and Site Security Team
Job ID: R21001131
TIP
For your privacy and protection, when applying to a job online, never give your social security number to a prospective employer, provide credit card or bank account information, or perform any sort of monetary transaction. Learn more.
By applying to a job using you are agreeing to comply with and be subject to the Terms and Conditions for use of our website. To use our website, you must agree with the Terms and Conditions and both meet and comply with their provisions.