Create a Job Alert.
Enter your email below to save this search and receive job recommendations for similar positions.
Thank you. We'll send jobs matching these to
You already suscribed to this job alert.
CA
0 suggestions are available, use up and down arrow to navigate them
Apply to this job.
Think you're the perfect candidate?
You're being taken to an external site to apply.
Enter your email below to receive job recommendations for similar positions.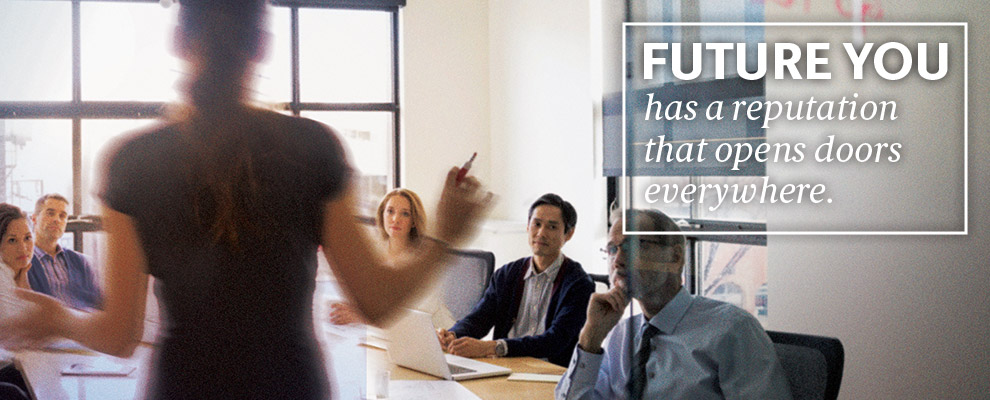 Account Management Representative
UPS
Montreal, Quebec
Full Time
Before you apply to a job, select your language preference from the options available at the top right of this page.
Explore your next opportunity at a Fortune Global 500 organization. Envision innovative possibilities, experience our rewarding culture, and work with talented teams that help you become better every day. We know what it takes to lead UPS into tomorrow—people with a unique combination of skill + passion. If you have the qualities and drive to lead yourself or teams, there are roles ready to cultivate your skills and take you to the next level.
Job Description:
* Contrat de travail d'un an *
Le représentant en gestion de comptes d'UPS Capital est responsable d'attirer de nouveaux clients et de fidéliser ceux qui font déjà affaire avec UPS Capital. Il utilise les ressources à sa disposition pour en apprendre davantage sur les activités des clients, cerner les besoins de leur entreprise et communiquer avec eux de façon proactive afin de positionner les produits et services d'UPS Capital qui répondent à leurs besoins.
Il est également responsable de hiérarchiser les occasions relatives aux clients, en mettant l'accent sur les comptes qui affichent la meilleure probabilité de réussite, de tisser des liens et de répondre aux questions des clients. Le représentant en gestion de comptes d'UPS Capital travaille de concert avec les gestionnaires de comptes, les représentants à l'expansion commerciale ainsi que les représentants du soutien aux ventes pour coordonner les stratégies et les ententes liées aux comptes et s'assurer de l'alignement approprié du compte. Le représentant en gestion de comptes d'UPS Capital tisse des liens avec les clients, leur apporte un soutien et agit à titre de porte-parole pour régler les problèmes sur le plan du service (par exemple, en cas de réclamation ou d'endommagement, etc.).
Il est responsable de guider les clients lors de leur intégration afin d'assurer leur satisfaction et leur permettre d'atteindre les objectifs de croissance prévus. Le candidat cible les clients présentant une baisse de revenus afin de dénicher des occasions de fidélisation. Il sonde les clients sur les éléments suivants : activités et secteur d'activité, stratégies de mise en marché, structure organisationnelle et atténuation des risques.
Il établit des liens avec les gestionnaires de produits, l'équipe des ventes et l'équipe de soutien opérationnel afin de rehausser les solutions offertes aux clients et d'améliorer leur réactivité.
Autres tâches 
- Détenir une bonne connaissance des produits et services d'UPS pour être en mesure de générer des solutions qui répondent aux besoins des clients. 
- Étudier les stratégies et les ressources des entreprises concurrentes, et ce, afin de positionner les produits d'UPS Capital de façon avantageuse. 
- Effectuer des recherches sur les activités des clients afin de mettre sur pied des stratégies de gestion de comptes et de fidélisation. 
- Saisir les données relatives aux clients et les détails liés aux occasions dans une base de données afin de renseigner le personnel de direction. 
- Faire un suivi auprès des clients à la date de début du projet pour s'assurer que les factures du client sont bien configurées et pour régler tout problème. Aptitudes et compétences requises 
- Utiliser ses connaissances des services, produits et solutions technologiques offerts aux clients : Démontre une compréhension élémentaire des produits, des services et des solutions technologiques axées sur la clientèle offerts par UPS, ainsi que de leurs caractéristiques et applications opérationnelles; décrit les profils généraux des clients ciblés par l'entreprise. 
- Évaluer les besoins d'affaires : Démontre une compréhension générale des façons de cerner et d'évaluer les besoins actuels de la clientèle ou de l'entreprise; utilise les besoins de l'entreprise pour orienter la définition des exigences du projet.
- Réaliser des analyses concurrentielles : Démontre une compréhension élémentaire des tactiques, des offres de produits/services et des stratégies de la concurrence; détermine les conséquences du rendement et des initiatives des concurrents pour UPS. 
- Mener des analyses de clients : Travaille avec d'autres personnes en vue d'effectuer des recherches concernant les besoins, exigences et points de vue des parties prenantes et des principaux décisionnaires; décrit les caractéristiques, les préférences, l'historique, les processus et les contraintes des clients; dresse la liste des produits et services actuellement utilisés par les clients; met à profit sa connaissance des clients afin de contribuer à déterminer les produits et caractéristiques qu'il convient de promouvoir. 
- Mettre au point des stratégies pour les comptes : Comprend les besoins généraux de l'entreprise et le statut du compte du client; est en mesure de fournir des renseignements sur les comptes aux fins de l'élaboration de la stratégie de compte. 
- Demander et recueillir des renseignements : Démontre une connaissance générale des techniques de demande et de collecte d'information. 
- Résoudre les problèmes des clients : Se rend compte lorsque les clients rencontrent des difficultés; trouve des façons de résoudre les problèmes de base rencontrés par les clients et recommande des solutions. 
- Partenariats stratégiques avec des clients : Établit et maintien des liens au premier échelon au sein des organisations des clients; noue des relations pour mieux comprendre les activités et les objectifs des clients. 
- Connaissances en souscription : Démontre une compréhension élémentaire des principes de gestion des risques; cerne les facteurs de risques qui influent sur l'admissibilité à l'assurance d'un client.
Autres compétences 
- Être titulaire d'un baccalauréat ou d'un diplôme international équivalent (atout).  Baccalauréat (ou diplôme international équivalent)
– Administration des affaires, marketing, ventes ou domaine connexe
–  Licence en assurance de biens et tous risques – Atout 
-  Expérience en service à la clientèle – Atout 
- Expérience en gestion de comptes ou en ventes internes – Atout
Autres critères 
- Connaissance approfondie d'Excel 
- Bilingue (Français et Anglais)
Autres informations
- Horaire de travail du lundi au vendredi de jour
- 3 jours au bureau/2 jours de la maison
Job Summary
* one year employment contract *
The UPS Capital Account Management Representative is responsible for retaining and growing UPS Capital's customer business. He/She uses available resources to learn customers' businesses, identify business needs, and proactively contact customers to review UPS Capital's products and services and meet their needs. This position is responsible for prioritizing customer opportunities, focusing attention on accounts with the greatest opportunity and likelihood of success, creating contacts, and answering customer questions. The UPS Capital Account Management Representative works with account managers, Business Development Officers, and sales support representatives to coordinate account strategies and contract agreements, as well as provide appropriate account alignment.
The UPS Capital Account Management Representative maintains relationships with customers by assisting them and acting as their advocate in resolving service issues (e.g., claims, damages, etc.). He/She is responsible for providing direction to successfully onboard new customers to ensure planned revenue growth and customer satisfaction. This position researches customers with declining revenue to identify retention opportunities. The UPS Capital Account Management Representative questions customers to learn about their businesses and industries, go-to-market strategies, corporate structures, and risk mitigation needs. He/She develops internal relationships with Product Managers, Sales, and Operations support staff to enhance customer solutions and responsiveness.
Other Duties
Maintains up-to-date knowledge of UPS's products and services to generate solutions that meet customer needs.
Researches competitor strategies and capabilities, to identify ways to position UPS Capital's products and services advantageously and retain business.
Researches customers' businesses to develop account management and retention strategies.
Enters customer information and opportunity details into a database to provide information to management.
Follows up with customers on project start date to verify customer billings are properly set up and occurring and to address additional issues.
Preferred Competencies
Applies Service, Product, and Customer Technology Knowledge: Demonstrates a basic understanding of products, services, and customer facing technology solutions offered by UPS along with their features and business applications; describes general customer profiles targeted by the company.
Assesses Business Needs: Demonstrates a general understanding of ways to identify and measure the current needs of the customer or business; uses the business need to help define the project's requirements.
Conducts Competitive Analysis: Demonstrates a basic understanding of competitor's tactics, product/service offerings, and strategies; translates competitor performance and actions into implications for UPS.
Conducts Customer Analysis: Works with others to research stakeholders' and key decision-makers' needs, requirements, and perspectives; describes in general terms customer characteristics, preferences, history, processes and constraints; lists what products and services are currently used by customers; uses knowledge of customers to provide input into which products or features to promote.
Creates Account Strategies: Understands customer's general business needs and knows the account status; may provide information about accounts for use in planning account strategy.
Solicits and Gathers Information: Demonstrates a general knowledge of techniques for soliciting and gathering information.
Solves Customer Problems: Recognizes when customers are having issues; identifies resolution to basic customer issues and recommends solutions.
Strategic Customer Partnerships: Establishes and maintains entry level contacts in customer organizations; builds relationships to further understand customers' business and objectives.
Underwriting Knowledge: Demonstrates a basic understanding of risk management principles; identifies the risk factors that impact a client's insurance eligibility.
MINIMUM QUALIFICATIONS
Bachelor's Degree (or internationally comparable degree) – Required
Bachelor's Degree (or internationally comparable degree) – Business, Business Administration, Marketing, Sales, or related field – Required
Property and Casualty insurance license – Preferred
Customer Service experience – Preferred
Account Management or Inside Sales experience – Preferred
OTHER CRITERIA
Advanced Microsoft Excel skills   
Excellent written and verbal communications (French, English)
Ability to prioritize and manage priorities based on client needs
Other information
- Monday to Friday - Day shift
-  3 days in the office / 2 days at home
UPS Canada is a diverse and equal opportunity employer. Please advise our HR representatives if workplace accommodation is needed. Thank you for your interest in UPS Canada.
Recommended Skills
Anglais
Communications
Ventes
Langues Français
Entreprise
Projet (Chaudière)
Apply to this job.
Think you're the perfect candidate?
Help us improve by providing feedback about this job:
Report this Job
Once a job has been reported, we will investigate it further. If you require a response, submit your question or concern to our
Trust and Site Security Team
Job ID: R21004902
TIP
For your privacy and protection, when applying to a job online, never give your social security number to a prospective employer, provide credit card or bank account information, or perform any sort of monetary transaction. Learn more.
By applying to a job using you are agreeing to comply with and be subject to the Terms and Conditions for use of our website. To use our website, you must agree with the Terms and Conditions and both meet and comply with their provisions.