Create a Job Alert.
Enter your email below to save this search and receive job recommendations for similar positions.
Thank you. We'll send jobs matching these to
You already suscribed to this job alert.
CA
0 suggestions are available, use up and down arrow to navigate them
Apply to this job.
Think you're the perfect candidate?
You're being taken to an external site to apply.
Enter your email below to receive job recommendations for similar positions.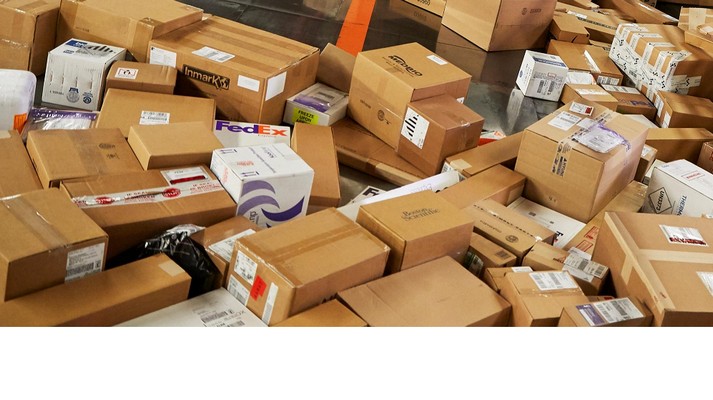 Ops Manager - Station
FedEx Ground
Delta, British Columbia
Full Time
Auto req ID: 317098BR
Position Title: Ops Manager - Station
Position Type: Full time
Employee Type: Non-Exempt
Job Summary
This is a frontline manager position that supports the FedEx Ground (FXG) Safety Above All Culture and manages specific day-to-day operations and an assigned staff within a station or hub. Responsible for ensuring safe and efficient package sortation through the management of Package Handlers. The Operations Manager may also manage administrative employees and functions and ensures administrative processes are compliant with FXG policies and procedures and governmental regulations.
Essential Functions
Management responsibilities include, but are not limited to: hiring, terminations, coaching, skills development, recognition and rewards, performance evaluation and management, discipline, addressing employee concerns and staff productivity
Plans, organizes, staffs, directs and controls the day-to-day operations of the hub
Responsible for managing and assigning employees to ensure the efficient sortation of packages through the facility, minimizing operational cost and maximizing operational quality, including (in conjunction with the linehaul department) the movement, tracking and administration of trailers
Analyzes operational performance through direct observation, interpretation of reports and collaboration with others.
Determines opportunities for improvement of key metrics and executes action plans to achieve results Educates hub staff, including other management employees, and ensures compliance with all FXG policies/procedures and applicable governmental regulations.
Leads daily employee and/or planning meetings to ensure workforce communication and understanding of operational updates and daily goals
Participates in the development of and responsible for administering company employee relations strategies, including maintaining the confidentiality of such material and matters
Investigates, resolves and/or escalates customer service issues, as appropriate.
Responsible for training new employees regarding job duties and performance expectations and ensuring compliance with FXG policies, procedures and other training requirements, including but not limited to training related to quality assurance, SWAK, hazardous materials, and dock safety.Minimum Education
High school diploma or GED required; Bachelor's degree in Business, Logistics or a related area preferred.Minimum Experience
Six (6) months package handler, FedEx Ground field or related experience required; Bachelor's degree in Business, Logistics or a related area is accepted in lieu of required experienceRequired Skills, Abilities and / or Licensure
Ability to inspire a shared vision and empower and motivate a team
Demonstrated ability to build professional rapport, effectively lead a team and positively influence diverse groups
Proven ability to apply sound business judgment to establish and accomplish goals
Customer service skills necessary to effectively and professionally respond to requests and issues verbal and written communication skills necessary to communicate with various audiences and ability to effectively provide employees instruction on process and practice
Ability to read, interpret and draw conclusions from numerical data and written information
Software skills, including use of Microsoft Office software and web-based applications
Ability to maintain a working knowledge of relevant technology-based projects, including various devices and computer-based applications
Ability to mentor, coach and act as a knowledge resource to other employees.Address: 6849 72nd St
City: Delta
State: British Columbia
Zip Code: V4G 1M5
Domicile Location: FXG-CAN/CAN/Q6227/Vancouver-OTP
Other Job Description Information

Shift: Friday to Monday – 7/8 hour sorts (Tuesday, Wednesday, Thursday off) 10:00am - 4:30pm

EEO Statement: FedEx Ground is an equal opportunity employer
Search Engine Description

Administrative
Customer Service
Operations
Supply Chain & Logistics
Transportation Services
Warehouse & Distribution
Recommended Skills
Administration
Coaching And Mentoring
Confidentiality
Customer Service
Hazardous Materials
Labor Relations
Apply to this job.
Think you're the perfect candidate?
Help us improve by providing feedback about this job:
Report this Job
Once a job has been reported, we will investigate it further. If you require a response, submit your question or concern to our
Trust and Site Security Team
Job ID: 25736-515270-en-ca
TIP
For your privacy and protection, when applying to a job online, never give your social security number to a prospective employer, provide credit card or bank account information, or perform any sort of monetary transaction. Learn more.
By applying to a job using you are agreeing to comply with and be subject to the Terms and Conditions for use of our website. To use our website, you must agree with the Terms and Conditions and both meet and comply with their provisions.