Create a Job Alert.
Enter your email below to save this search and receive job recommendations for similar positions.
Thank you. We'll send jobs matching these to
You already suscribed to this job alert.
CA
0 suggestions are available, use up and down arrow to navigate them
Apply to this job.
Think you're the perfect candidate?
You're being taken to an external site to apply.
Enter your email below to receive job recommendations for similar positions.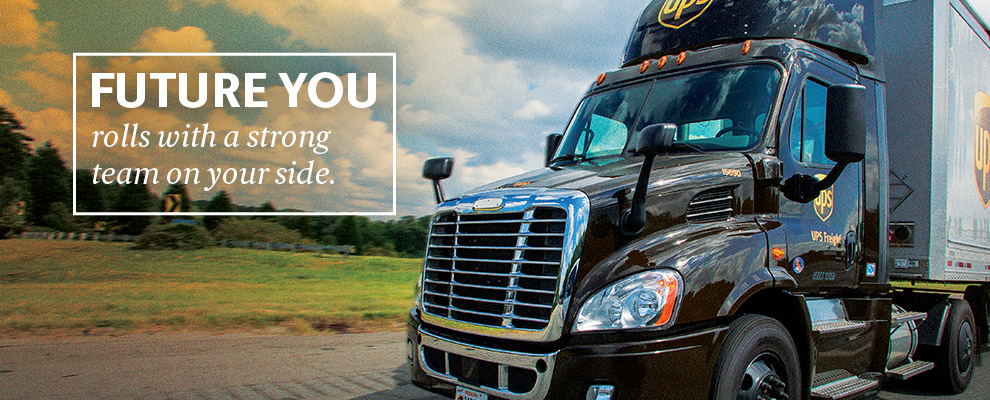 Adjoint(e) Administratif au Centre Feeder à Temps-Plein
UPS
Montréal, Québec
Full Time
Avant de postuler pour un emploi, sélectionnez votre préférence linguistique parmi les options
disponibles en haut à droite de cette page.
Explorez vos futures possibilités de carrière au sein d'une organisation figurant sur la liste mondiale des 500 plus grandes entreprises du magazine Fortune. Imaginez les possibilités novatrices, découvrez notre culture enrichissante et travaillez avec des équipes qui vous aideront à atteindre votre plein potentiel. Nous savons que, pour assurer l'avenir d'UPS, nous avons besoin de candidats possédant une combinaison unique d'aptitudes et de passion. Vous possédez les qualités nécessaires pour gérer vos activités et celles des membres d'une équipe? Nous avons des postes qui vous permettront de consolider vos acquis et de faire avancer votre carrière au prochain niveau.
Description du poste
L'associé(e) Feeder s'occupe de l'expédition des ramassages des clients en ville. Il/elle prépare également des rapports pour les clients internes et externes.
Le poste consiste à prendre des décisions de répartition efficaces en fonction du service et du coût.
Tâches et responsabilités
•    Communiquer chaque jour avec les clients pour coordonner les ramassages.
•    Affecter les routiers selon les besoins.
•    Coordonner les rencontres des routiers pour échanger les chargements É. U./Canada.
•    Produire et maintenir à jour les rapports du centre Feeder.
•    Procéder à des vérifications dans la cour.
Connaissances requises 
•    Connaître MS Excel et Word.
•    Être bilingue (Français & Anglais).
Atouts
•    Connaître les systèmes UPS (TFCS).
•    Être disponible pour travailler selon un horaire varié.

UPS Canada est un employeur inclusif et qui adhère au principe d'égalité d'accès à l'emploi. Veuillez aviser un représentant des ressources humaines si une mesure d'adaptation du lieu de travail est requise. Merci de l'intérêt que vous portez à UPS Canada.
Recommended Skills
Langues Français
Microsoft Excel
Communications
Client De Messagerie
Base De Connaissances
Multilinguisme
Apply to this job.
Think you're the perfect candidate?
Help us improve by providing feedback about this job:
Report this Job
Once a job has been reported, we will investigate it further. If you require a response, submit your question or concern to our
Trust and Site Security Team
Job ID: R21004106
TIP
For your privacy and protection, when applying to a job online, never give your social security number to a prospective employer, provide credit card or bank account information, or perform any sort of monetary transaction. Learn more.
By applying to a job using you are agreeing to comply with and be subject to the Terms and Conditions for use of our website. To use our website, you must agree with the Terms and Conditions and both meet and comply with their provisions.