Create a Job Alert.
Enter your email below to save this search and receive job recommendations for similar positions.
Thank you. We'll send jobs matching these to
You already suscribed to this job alert.
CA
0 suggestions are available, use up and down arrow to navigate them
Apply to this job.
Think you're the perfect candidate?
You're being taken to an external site to apply.
Enter your email below to receive job recommendations for similar positions.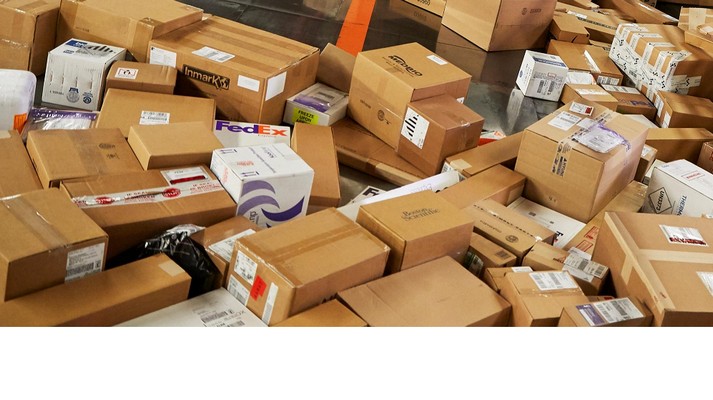 Customs Associate I
FedEx Ground
Dorval, Québec
Part Time
Auto req ID: 304774BR
Position Title: Customs Associate I
Position Type: Part time
Employee Type: Non-Exempt
Job Summary
Responsible for ensuring that U.S. and Canadian customs regulations are adhered to when processing import and export documents to facilitate the movement of cross-border packages. Communicate with consignees, shippers and brokers to clear shipments, close entries, resolve paperwork issues and customs holds.
Essential Functions
Complies with the Canada Border Services Agency (CBSA) for on-site package examinations, shipment hold requirements and shipment clearance Researches issues on CBSA bonded shipments that are on hold at Gateway (can include communication with consignee, shipper and/or broker) Researches CBSA tracers and responds with clearance information Reviews and verifies shipment information for the United States Customs and Border Protection (USCBP) Manages inbound and outbound calls to resolve paperwork issues (including duties and taxes),clear shipments and close entries Performs routine data entry and directs commercial invoices through Genesis System to brokers as part of the clearance process
Minimum Education
High school diploma; Post secondary education in International Studies or recipient of Certified Customs Specialist designation preferred
Minimum Experience
No experience required, administrative experience in cross-border transportation and/or customs preferred
Required Skills, Abilities and / or Licensure
Proficiency in Microsoft Word & Excel and Internet Explorer Good understanding of technical and administrative terms relating to US and Canadian government import and export regulations Excellent organizational skills and strong attention to detail Good customer service skills
Address: 2000 Chemin St Francois
City: Dorval
State: Quebec
Zip Code: H9P 1K2
Domicile Location: FXG-CAN/CAN/Q6103/Montreal - Hub
Other Job Description Information
Part time permanent position
Must be bilingual
Must be available to work Monday -Friday 9:30AM – 2:30PM
Must be available weekends and during peak period
EEO Statement: FedEx Ground is an equal opportunity employer
Search Engine Description
Customer Service
Customs Brokerage
Operations
Recommended Skills
Customer Service
Attention To Detail
Coordinating
Data Entry
Administration
Secondary Education
Apply to this job.
Think you're the perfect candidate?
Help us improve by providing feedback about this job:
Report this Job
Once a job has been reported, we will investigate it further. If you require a response, submit your question or concern to our
Trust and Site Security Team
Job ID: 25736-502752-en-ca
TIP
For your privacy and protection, when applying to a job online, never give your social security number to a prospective employer, provide credit card or bank account information, or perform any sort of monetary transaction. Learn more.
By applying to a job using you are agreeing to comply with and be subject to the Terms and Conditions for use of our website. To use our website, you must agree with the Terms and Conditions and both meet and comply with their provisions.