Create a Job Alert.
Enter your email below to save this search and receive job recommendations for similar positions.
Thank you. We'll send jobs matching these to
You already suscribed to this job alert.
CA
0 suggestions are available, use up and down arrow to navigate them
Apply to this job.
Think you're the perfect candidate?
You're being taken to an external site to apply.
Enter your email below to receive job recommendations for similar positions.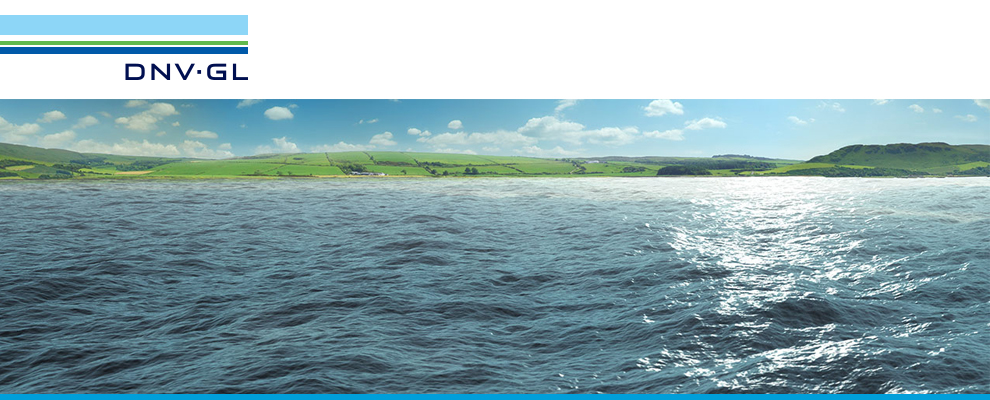 Project Manager, Wind IE
DNV
Toronto, Ontario
Full Time
Local Unit & Position Description
Are you interested in playing a fulfilling role in the energy transition?
Do you find yourself motivated being part of a team of experts ensuring the safe and proper installation and operation of wind project?
Is the intersection of project engineering and finance attractive to you? If so, our Wind Independent Engineering Project Manager is just the fit for you!
DNV is the world's leading renewable energy consultant.  Our Wind Independent Engineering (IE) team in our Energy Systems business area has held a dominant market position for independent engineering services to support financing and construction of wind energy projects in North America since the early 1980s. 
We are seeking a Project Manager to join our Wind IE team. In this team, we provide technical consulting and independent engineering services for wind project developers, financial institutions, and investors who rely upon our reports as part of their investment decision making process. The Project Manager will be responsible for organizing the technical due diligence review process to support the finance and construction of wind projects in North America; communicating and resolving technical issues with clients and lenders/investors; and travelling to project sites in all parts of the country to perform ongoing site inspections related to construction progress on infrastructure and wind equipment installation, including inspection of wind turbines up-tower.
This position will ideally be located in our Toronto, CA or Montreal, CA office. Remote locations may also be considered.
What You'll Do
Prioritizing QHSE considerations within the team to ensure safe execution and healthy work environment.
Initiating and coordinating the technical review process among internal specialists (including civil and electrical engineering, energy assessment, turbine technology, permitting, etc).
Performing portions of the due diligence reviews, including contract and financial model (OPEX and CAPEX) reviews.
Coordinating input from technical specialists and writing of the due diligence reports.
Discussing and resolving technical issues with project developers and lenders/investors, including coordinating input on such issues from internal technical specialists as necessary.
Developing and winning proposals for scopes of services related to due diligence work.
Coordinating construction monitoring by DNV, including performing site inspections.
Supporting customers through the financial closings of projects.
Position Qualifications
What is Required
Minimum of a Bachelor's degree in engineering, business, or related energy field from an accredited 4-year university
Minimum of 3 years' experience working in engineering/construction/project management, plus 1 year experience in the wind industry; or 2 years' experience performing technical or financial reviews within the wind industry.
Familiarity with energy industry technology (turbines, balance of plant, etc) and contracts (construction, supply, operations, interconnection, offtake, and/or asset management contracts); understanding of budgets and financial models.
Project management and time management skills, including an ability to balance multiple projects under tight deadlines and to establish and maintain good relations with clients.
Willingness and ability to travel, up to 20% of the time
Able to sit for long periods of time, when working in office; but also climb wind turbines with appropriate gear (approximately 100 meters up a vertical ladder in all climate conditions) and walk over rough or slippery terrain as experienced on heavy construction sites.
Strong written and verbal English communication skills, including ability to write clear and detailed technical reports, presentations, and emails, and to clearly communicate complex technical issues to a non-technical audience.
Solution-oriented thinking skills – identifying technical risks and formulating solutions or work-arounds that allow development and financing/investment to proceed
Displaying high integrity and honesty – clients rely on DNV's independence and its responsibility to perform a rigorous but fair review of a project.
Fluent in MS Office products.
We conduct pre-employment background screening.
These are Preferred
Master's degree in a related field
Some concentration of experience in at least one of the following: wind industry construction and operating contracts, wind project construction, operations/asset management, wind project design/development, turbine technology, or power marketing/offtake contracting.
Experience specifically working with utility owners/purchasers of wind projects.
DNV offers exceptional benefits including health, vision and dental insurances, FSA/HSA, 401K, life insurance, paid time off, sick time, short- and long-term disability, Employee Assistance Program (EAP), education assistance, ID theft protection, consumers' discounts and rewards.
How We Do It
We Care, We Dare, We Share
Our mission is to safeguard life, property and the environment. By joining us, you will work towards our meaningful vision: to make a global impact for a safe and sustainable future. DNV offers a congenial working environment, competitive salaries, and an exceptional benefits package. We value diversity, equity and inclusion and want you to bring your whole self to work each day.  Read more here:
Diversity at DNV
Meet our Employees
About DNV
DNV is an Equal Opportunity Employer and gives consideration for employment to qualified applicants without regard to race, color, religion, age, sex, sexual orientation, gender identity, national origin, disability or protected veteran status.  For more information about your rights under the law, see:
Please visit our website at www.dnv.com
Company & Business Area Description
DNV is the independent expert in assurance and risk management, operating in more than 100 countries. Through our broad experience and deep expertise we advance safety and sustainable performance, set industry benchmarks, and inspire and invent solutions. 
We provide assurance to the entire energy value chain through our advisory, monitoring, verification, and certification services. As the world's leading resource of independent energy experts and technical advisors, we help industries and governments to navigate the many complex, interrelated transitions taking place globally and regionally, in the energy industry. We are committed to realizing the goals of the Paris Agreement, and support all stakeholders to transition faster to a deeply decarbonized energy system.
Equal Opportunity Statement
DNV is an Equal Opportunity Employer and gives consideration for employment to qualified applicants without regard to gender, religion, race, national or ethnic origin, cultural background, social group, disability, sexual orientation, gender identity, marital status, age or political opinion. Diversity is fundamental to our culture and we invite you to be part of this diversity!
Recommended Skills
Asset Management
Electrical Engineering
English
Finance
Financial Institution
Financial Management
Apply to this job.
Think you're the perfect candidate?
Help us improve by providing feedback about this job:
Report this Job
Once a job has been reported, we will investigate it further. If you require a response, submit your question or concern to our
Trust and Site Security Team
Job ID: 2021-16923
TIP
For your privacy and protection, when applying to a job online, never give your social security number to a prospective employer, provide credit card or bank account information, or perform any sort of monetary transaction. Learn more.
By applying to a job using you are agreeing to comply with and be subject to the Terms and Conditions for use of our website. To use our website, you must agree with the Terms and Conditions and both meet and comply with their provisions.