Create a Job Alert.
Enter your email below to save this search and receive job recommendations for similar positions.
Thank you. We'll send jobs matching these to
You already suscribed to this job alert.
CA
0 suggestions are available, use up and down arrow to navigate them
You're being taken to an external site to apply.
Enter your email below to receive job recommendations for similar positions.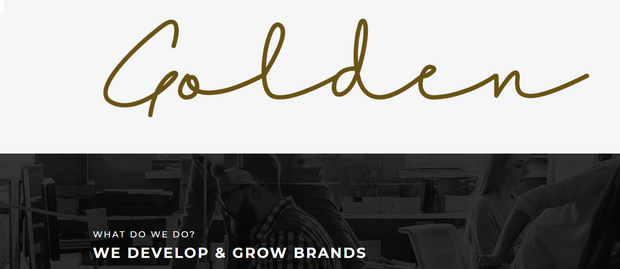 Customer Experience for Entry Level Sales Positions
Golden Toronto
North York, ON, Ontario
Full Time
Customer Experience for Entry Level Sales Positions
Customer Experience for Entry Level Sales Positions
This is an entry-level position in sales and marketing. No previous experience is needed and full training provided. Traits applicants may have acquired in the service industry can help them polish their techniques super-fast.
About Us:
Golden Toronto is a passionate group of entrepreneurs and go-getters, aiming to achieve our greatest success! We work hard to serve our Fortune 500 clients well, providing the best services that move them forward. Using our years of experience in direct marketing, communications, and customer service, we develop exciting and innovative campaigns that continually exceed client expectations. Because of dynamic teams and their success, our clients are expanding into new territories, so opportunities for progression within our business are abundant! We are confident that with our hands on training and your energy and ambition we can provide exceptional service for our clients while also achieving your career goals!
Essential Qualities:
Passion, energy, and ambition
Willingness to learn and develop
Great team player and contributor
Exciting communicator
Self-initiator and hardworking 
Desires professional growth and career development
Rewarding Benefits: 
Dynamic team learning environments
Social nights out
Opportunity to establish large network
Travel opportunities
Great compensation and commissions
Leadership development  
Opportunity for rapid progression within business 
Connecting with large audiences every day
Day-to-Day: 
Work alongside team to develop original, fun, and dynamic events
Create brand engagement by using specific promotional tools and strategies
Help coordinate weekly office meetings and team social nights
Report data, sales, and event success to consultants, clients and team
Provide excellent representation for clients in target markets to continually expand consumer base
Paid training starts on day one! Apply today and let's get started!
We accept applications for Toronto, Miami and Orlando.
Customer Experience for Entry Level Sales Positions
Customer Experience for Entry Level Sales Positions
Entry Level Sales, Marketing and Customer Service
Job requirements:

Over 18 years old
Speak good English
Holder of HS Diploma or higher
Citizen, resident or authorized to work including international students studying in Canada
Able to commute to work to any of our locations
This is not a remote position
Recommended Skills
Marketing
Study Skills
Service Industries
Curiosity
Hardworking And Dedicated
Success Driven
Help us improve by providing feedback about this job:
Report this Job
Once a job has been reported, we will investigate it further. If you require a response, submit your question or concern to our
Trust and Site Security Team
TIP
For your privacy and protection, when applying to a job online, never give your social security number to a prospective employer, provide credit card or bank account information, or perform any sort of monetary transaction. Learn more.
By applying to a job using you are agreeing to comply with and be subject to the Terms and Conditions for use of our website. To use our website, you must agree with the Terms and Conditions and both meet and comply with their provisions.