You're about to apply to 0 jobs
You will receive email notifications from these jobs once you apply.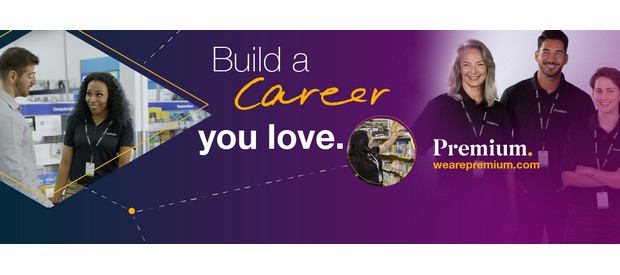 Premium Retail Services
Chesterfield, MO
Private
Retail
Sales - Marketing
Consumer Products
10,000 - 25,000 employees
Overview
Premium represents your favorite brands at retail, helping to drive brand awareness and sales.  We connect shoppers with the products they love by sharing our expertise and creating incredible brand experiences in retailers like Walmart, Best Buy, Walgreens, and many more.

Visit wearepremium.com to browse open opportunities across North America! Join our talent community to learn about new opportunities.
Benefits
Whether you're interested in part-time or full-time positions, Premium has a wide variety of benefits available. 
    Benefits enjoyed by all Premium employees:
401(k) participation*
Exclusive discounts with Premium partners
Referral programs with cash rewards
Culture activities and contests
Career development opportunities through University of Premium and career path programs
     Exclusive field team member benefits:
Premium Proud employee recognition program (opportunity to win a $250 bonus each quarter)
     Additional part-time employee benefits:
Health benefit plan options are available regardless of hours worked, including no-copay telemedicine
     Additional full-time employee benefits:
Paid time off
Holiday pay
Group medical, dental & vision insurance
100% company-paid group life and accidental death and dismemberment insurance
100% company-paid short and long-term disability coverage
Critical illness, hospitalization, accident and voluntary life
*401(k) participation is available upon hire to all full-time U.S. employees who are at least 18 years of age. Part-time U.S. employees at least 18 years of age are eligible to participate in the 401(k) retirement plan after 180 days of employment.
About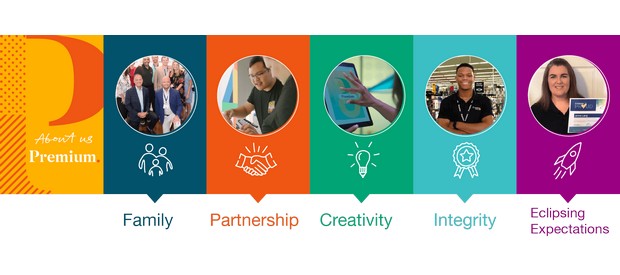 The name Premium says it all. Premium employs exceptional people who are committed to providing exceptional work across North America. We look for friendly, dynamic retail enthusiasts who are motivated to learn and work hard to represent our iconic clients.

Our people come from varied backgrounds and generations and our diverse team continues to grow with us. 
Our team is our greatest resource and we work hard to ensure that our core beliefs shine in everything we do. We celebrate our wins, tackle our challenges, and work as one. Learn about Premium's history.
Life At Premium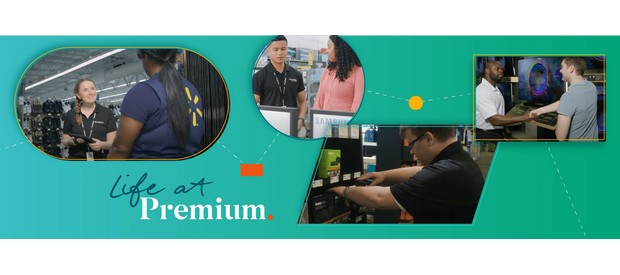 At Premium, our team is always on the move.
As a merchandiser, you'll visit retail stores to stock products, install promotional materials, and build custom displays to increase sales for Premium's clients. We also have dedicated sales and training teams who visit multiple retail locations each day to educate retail associates on the products they're selling.

Explore a day in the life: 


We want employees to find balance in their lives. 
We know you have a life outside of work, which is why many of our positions offer flexible scheduling and independence.
Our Culture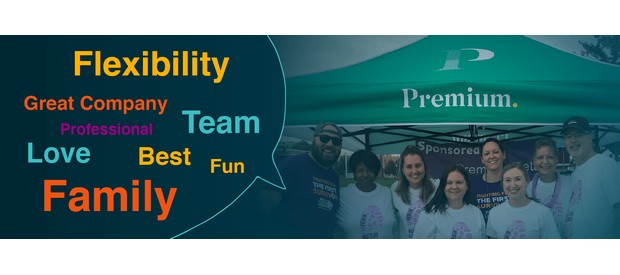 Often people are drawn to Premium because they're looking for flexibility, variety and growth opportunities. When you join the Premium family, we want you to enjoy your job, feel challenged and fulfilled by the work you're doing. Our Premium Proud program continually recognizes top-performing field employees.
Nearly 1 in 5 corporate employees started in field positions. We encourage Premium employees looking for greater responsibility and career advancement to #GrowWithPremium by taking advantage of our University of Premium (UP) platform for self-guided career and personal development.


Once you get settled, it won't be long until you meet our Culture Team. The Culture Team gives our employees a voice with a mission to increase transparency and give back to our community. Learn more about our culture.